Feeling Myself
You can tell Nicole Black is feeling herself hard, and Nick Ross is loving her confidence. Nicole truly commands the room like a pro in this vid and we're digging it. Like the way she pulls Nick by the shirt and pushes him on the bed. Although this vid is only 10 mins long, there is no shortage of sizzling scenes. Like at 8:20 when Nicole rubs her clit up and down Nick's dick as she moves her hand over it simultaneously. YAS. Or when Nick bends Nicole over and starts eating her out from behind. YAS. What a great, empowering start to the weekend. Enjoy!

Lets Doe It brings this great scene to the Bellesa video library from The White Boxxx , a channel filled with videos just like this one. Check 'em out!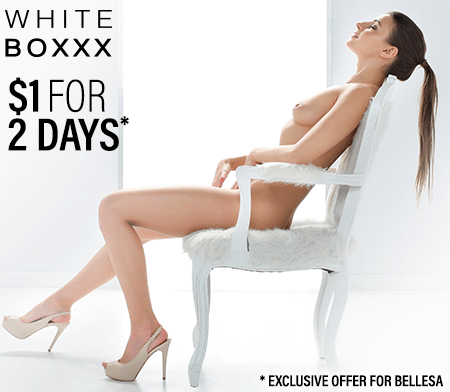 Want to be part of the Community?
Thank you for reporting a broken link!
Thank you for reporting this video!