Let Me Join You
With Kristof Cale sleeping beside her, Elena Vega is careful not to wake him as she begins to self-pleasure using her vibrator. Feeling her body's movements and soft moaning, Kristof eventually wakes up. Elena is startled and unsure about his reaction, but there's no judgment on his part – only an intense desire to help her finish what she started. In a move that all men should take note of, he takes the vibrator from Elena and begins to use it on her while simultaneously licking and fucking her. Certainly a fantastic way to wake up.

Lets Doe It brings this great scene to the Bellesa video library from The White Boxxx , a channel filled with videos just like this one. Check 'em out!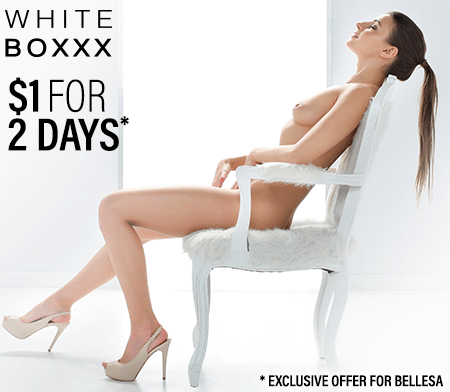 Want to be part of the Community?
Thank you for reporting a broken link!
Thank you for reporting this video!