Culture
How Race Operates in Mainstream Porn: A Deeper Look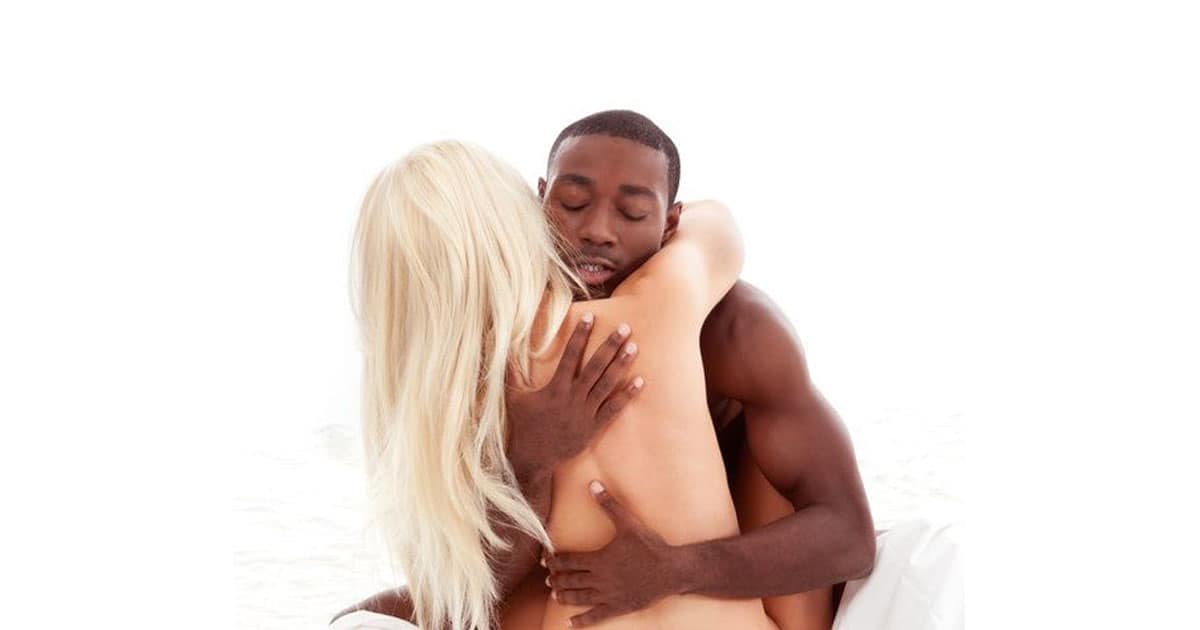 When most people think of porn and race together at the same time, they think "interracial," and they think of a vital black buck of a man taking out his beastly urges out on a (relatively) innocent white girl.
But what if you want to find porn between a black man and a white woman that actually explores their chemistry, or isn't aggressive, or actually shows the woman getting pleasured, and even cumming?
Yeah. Best wishes.
There's a racist way to make porn starring black people (or people of any colour), and there's a non-racist way.
There's no doubt that mainstream porn, interracial or not, is full of fetish and fantasy, and political correctness has little place here. But as a mixed (interracial, if you will) woman of colour who happens to relish many different kinds of totally "inappropriate" sexual fantasies (i.e. rape), I'm a firm believer that there's a racist way to make porn starring black people (or people of any colour), and there's a non-racist way. Yet this distinction escapes many, it seems. I'm definitely not here to tell you what porn to watch. But let's break this down, shall we?
What's wrong with the way race is treated in mainstream porn?
Inaccuracy
"Interracial" (IR) is essentially code for black guy, white girl. According to the Netflix porn series Hot Girls Wanted: Turned On, although the 3 most popular interracial porn sites get over 10 million visits each per month, they mostly show black men with white women. Although non-black women of other colours call it an IR when they do a scene with a black guy too. And yet other racial fetishes like white guy with Asian woman, white/black guy with a Latina, or white guy with black woman are often not considered IR.
Huh?
Stereotypes that degrade and trivialize
Stereotypes have their place, I believe. They can be fun. The French maid, the schoolgirl, the lumberjack. But problems arise when a) they are the main type of depiction available of a given group of people, and b) when said group of people faces real-life oppression. Hint: B is usually the case when A is the case.
In mainstream porn, when scenes do feature black men, it's often as the drug dealer, the gangbanger, the rapist, the cuckold, the black "bull," as less-than-human. And when a black woman actually gets a role (much harder), it's often as a "ho," as someone who needs money so bad she'll have anal sex to pay rent. From tasteless Eric Garner porn parodies to illustrious projects like adult performer Black Wives Matter, of which porn star Skyler Nicole said "I didn't even know the title of the movie when I shot the scene."
Entertainer Nikki Darling says she has encountered much less racism and stereotyping when working on productions outside of the mainstream, particularly in BDSM. This is likely because one of the main tenets of BDSM, at least theoretically, is consent, and pleasure—for all (even if the consent and pleasure don't look like what you thought they would).
Exclusion based on race
Female stars routinely charge more for scenes with black men. It often comes from their agents, but they usually accept the higher pay. Some write this off as more pay for taking larger cock, yet most men in porn are just as well-hung, regardless of their race. Besides, the higher rate has only to do with skin colour, as penis size is not evaluated before money is discussed. Black performers, on the other hand, do not get extra compensation for IR scenes.
Many female stars also avoid doing IR altogether, because of the perceived taboo. All of this makes it harder for black porn stars to get work. As a result of all this, some performers don't do IR scenes as a way of protesting racist production companies. No matter how you slice it though, people of color in porn have few opportunities that aren't tied to their race. Lexington Steele, one of the most successful black guys in porn (partly because he founded his own company), says: "adult media is the only major business that allows for the practice of exclusion based upon race."
$$The colour of money$$
You can't talk about exclusion without talking dollars and cents. Success in porn tends to require a certain level of respect for fantasy, even when it ventures into the taboo, or the politically incorrect. In this case, though, the hiring and payment practices for black performers go far beyond the fantasy realm.
Black women reportedly earn half to three-quarters of what white women make in porn. As a black female performer, often times you have to enter into the industry with far fewer deal breakers than anyone else. According to Darling: "In some ways in mainstream porn there's this idea that black women aren't as marketable, that we're not as innocent as, say, a blonde white girl."
According to top talent agent Mark Spiegler, pay increases with the degree of difficulty or taboo of a scene. Makes sense. Spiegler's agency does not charge extra for IR, but others do.
In monetary terms, agents, performers and producers' usual pricing tendencies send the message that simply having sex with a black man is about 43% more difficult— or more taboo, or both—for the actress in the scene than it is for her to have two cocks inside her at the same time.
Hmmm. From a producer's or a director's perspective, would someone be more or less inclined to hire a person for twice the rate?
But taboo isn't really taboo anymore, is it?
Even though these days, you see interracial couples everywhere, in porn, it's still taboo. Working with black men is often viewed as "extreme". This view has a long history, both in porn specifically and in society; the first era Ku Klux Klan was obsessed with a fear of white women being violated by black men. Black men were lynched for looking at a white woman the "wrong way." Porn star Casey Calvert calls IR "a purely American construct, based on [US] history." If you haven't watched Jordan Peele's new comedy horror movie Get Out, prepare yourself for a masterpiece of a political commentary on mythologies surrounding the black male body. Similarly, in Canada, the way racial minority groups, (particularly Native women) get treated in the context of porn is usually very entrenched in the ongoing history of power, colonization, exploitation, and control.
Reclaiming race empowerment through "race play"?
Isn't consciousness and consent the ticket to doing anything right, whether it's a rape fantasy, rough sex, or the more avant-garde, but increasingly popular race play? While a black woman sold as a slave is unthinkably awful in reality, for people into race-play it can be a way of exploring racial power dynamics, and even reclaiming lost power—through sex, just as rape fantasies are, for many women, a way of healing, post sexual assault. Can conscious porn be a thing, the way conscious rap is? Porn is about fantasy, and there needs to be a place where people can explore fantasies that deal with race without being policed.
But...this doesn't mean it has to be made in a racist way.
Porn that is transparent about how it was made is always a plus. Porn made by people of colour. Porn made by feminists. Porn that doesn't involve two white dudes telling a black guy and a white women how to move, what to say, and how to feel, just because they think it will make more money by appealing to all the idiots out there.
Stay in the loop, bb
Our top stories delivered to your inbox weekly