Culture
Here's Why Rihanna's New 'Fenty Beauty' Makeup Line is So Important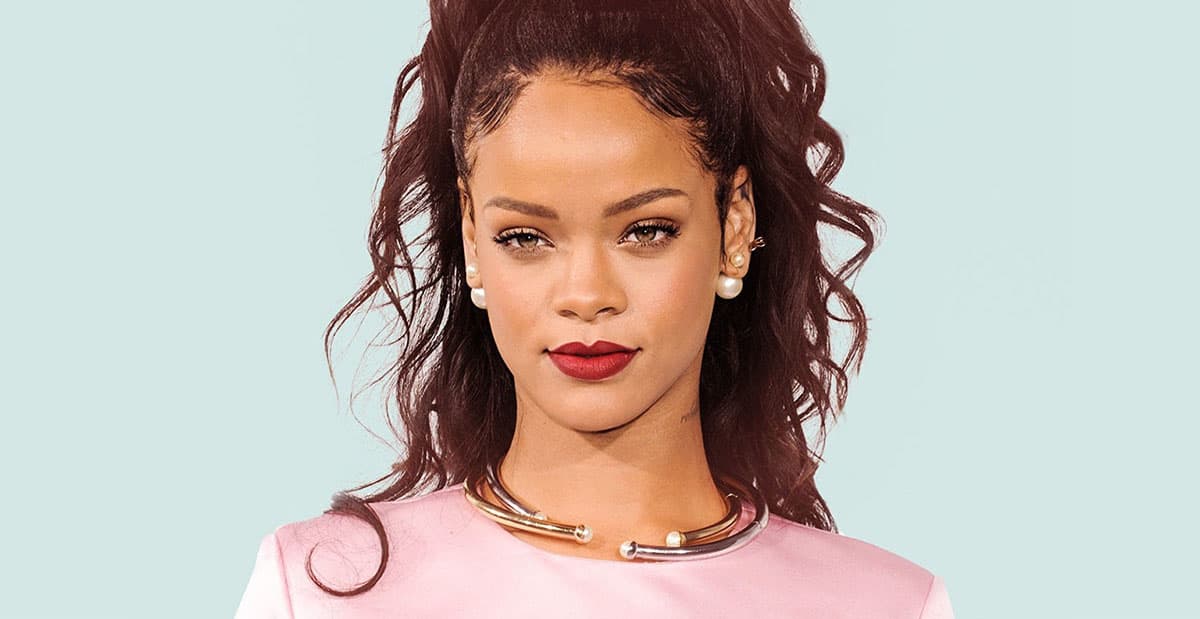 After two years of development and months of teasing, Rihanna finally released her new makeup line, Fenty Beauty last month (eponymous of her official last name, Fenty).
Beauty companies reacted. In somewhat (more than somewhat) of an undignified scramble, numerous make-up gurus enacted rather contrived and rather sudden shows of diversity-focused marketing—depth and range and all that jazz, right after her release.
The problem
The usual. In spite of progress made, women of colour have often been left with relatively few colour choices, and ad campaigns have often left them out entirely. For those of you who don't take note of this sort of thing everywhere you go: think "skin colour" pencil crayons.
Think of the colour of those plastic dismembered limbs at the Halloween store. Think about the beauty standards taught to young girls via Disney princesses and the fucked up stigma around natural black hair.
James Brown knew we live in a man's world- it also happens to be a white one.
If you're getting your back up, and you think I'm ignoring that previously referenced "progress made," I'm not. There's just a lot of undoing to do.
Rihanna's solution
Rihanna's high-end but budget-friendly line ($18 to $54, with 1.08 oz. of foundation for $34!) is made up of 40 shades of foundation, 30 contour/highlighting sticks, one lip gloss, and a campaign that showcases a very diverse group of bad ass models.
Fenty Beauty launched online and in Sephora stores with its 40 shades—from very pale white (there's a shade for albino women), to pink, to several shades of dark brown, and everything in between. Available worldwide in 17 countries, the brand is all about inclusivity.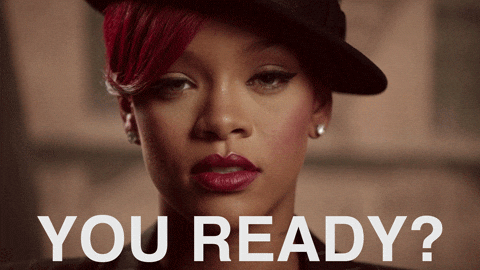 As Rihanna's stated purpose on the Fenty site spells out: "Fenty Beauty was created for everyone: women of all shades, personalities, attitudes, cultures, and races. I wanted everyone to feel included. That's the real reason I made this line."
At her launch party, Rihanna told Refinery 29: "There's so many different shades– there's red undertones, green undertones, blue undertones, pink undertones, there's yellow. You want people to appreciate the product and not feel like it only looks good on her."
The line, as is to be expected—because let's face it, everything this Queen touches turns to gold—has received stellar reviews for both its damn fine quality and its colour range. Not long after its release, several of the darker shades were sold out, both in stores and online, and Affinity Magazine sent this tweet out:
!!!
TELL 'EM.
Copy catty competition, or public embarrassment?
Competition is motivation, right? Or is embarrassment the real motivator? Same difference?
Kylie Jenner
On the same day as Fenty's release, Kylie Cosmetics tweeted a photo of a new "brown sugar matte" lipstick on Justine Skye, Kylie's darker-skinned friend. They were heavily criticized for the conspicuous timing of the post, and the tweet has since been deleted.
Kim Kardashian
Kim Kardashian's KKW Beauty tweeted a photo of a darker shade of powder contour and highlight on the same day as Fenty's release, which got a lot of backlash for its suspicious timing as well.
Cover Fx
Cover Fx advertised their 40 shades of foundation—you guessed it—the same day as Fenty Beauty was released.
L'Oreal
Soon after Fenty's release, L'Oreal announced they were extending their True Match foundation to 29 shades as a way of celebrating diversity
Covergirl
Covergirl recently announced Issa Rae as their new face. This is dope though, 'cause I adore Issa.
So. Many. Others.
Since Fenty Beauty's debut, other brands such as Estée Lauder, Lancôme and Hourglass have been marketing a wider range of shades too.
In response to Fenty's release, Make Up For Ever posted this picture of its foundation range with the caption: "40 shades is nothing new to us. Since 2015, the #ultraHDfoundation released 40 shades for everyone's unique skin tone understanding the difference between red and yellow undertones. With expertise, time and passion - we shall continue to develop and improve our products for pros, for you, for everyone."
Post is gone 😬
RiRi herself stumbled across the post, and was not impressed with the attempted territorial pissing, responding: "lol. still ashy," and following up with: "shook".
Mmhm.
Others have done this before, haven't they?
Other makeup lines offered diverse shade rosters prior to Rihanna's magical entrance, many of them on Sephora, it's true. But Sephora employees have reported seeing more customers of color in the stores than ever before.
Why? The most important difference I see is that Fenty has actually succeeded in sparking a conversation about inclusivity. It's precisely her emphasis on inclusivity that has made her line so popular. Indeed, inclusive values are Fenty's very foundation (pun fully intended).
The other incredible effect it had—and very quickly—can be found in the amusing list compiled above: the domino effect on other brands. Personally, I think the world is a marginally better place when everyone's highlighting diversity…even if their reasons are slightly misguided.
And the product itself, quality-wise?
Fenty Beauty is complexion-focused. Meaning, no eyeshadow or lipstick—yet, anyway.
USA Today testers dropped by Sephora for a quick consult. Their conclusions:
1. Buy it in person
With 40 shades of the Pro Filt'r Soft Matte Longwear foundation ranging from numbers 100 to 490, it's better to try it first.
2. This shit is seriously full coverage
A little goes a long way. The foundation is oil-free and completely matte, limiting shine in T-zones all day.
3. The lip gloss is ah-mazing
The Gloss Bomb Universal Lip Luminizer—found to be hydrating but not sticky—lives up to the inclusivity hype too, and looks good on testers of various skin shades. Hint: it's peachy-bronze, shot-through with flecks of gold.
4. It's sweat-proof
A tester from Bazaar commented: "…It's one of the most sweat and humidity proof foundations we've ever put to the test, yet it still looks decidedly skin-like."
5. Fenty Beauty delivers
Testers easily found shades that matched their skin tones well, and some of them were totally floored. The quality of the Fenty Beauty line is very high, from the primer to the pro-level brushes.
Sold? Stay tuned for the release of Fenty Beauty's Holiday Collection on Friday Oct 13! I hear it's glimmery, and daring. Just like Rihanna herself.
Bottom line
The world is an incredibly colourful place. Wild, wild thought: our representations of beauty (and everything else) need to continue to improve at reflecting that. Thank you RiRi.
Cover Photo Source: HYPEBAE
Stay in the loop, bb
Our top stories delivered to your inbox weekly