Culture
13 Badass Women Who've Risen To The Occasion Since Trump Was Elected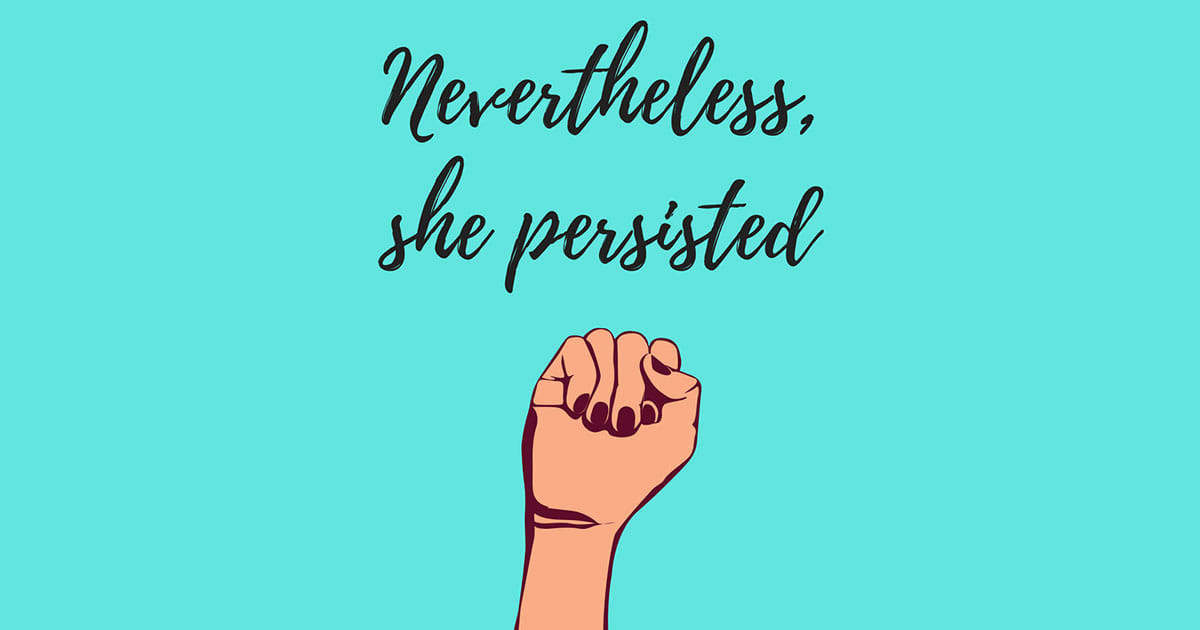 This is nothing new. Women have always been at the frontlines of every movement ever, even though they usually aren't given due credit. Trump declared war on women early in his campaign—nay, his measly life—by treating them as less-than-human in speeches and tweets and leaked tapes, etc. But while outrage has been loud and clear, it's women who've taken the biggest, baddest stances against the president.
I offer this brief list up as a tiny nod in the direction of the vast ocean of women who have fought for what's right and true and real since Trump was elected a year ago—countering racist, sexist, and destructive forces wherever they crop up (in Trumpland, this means everywhere). Some of these names are not well-known. Some are grassroots organizers, while others are high up in party politics. The majority of them are women of colour. I tilt my hat to them all, and acknowledge that women everywhere have been tending to the bullshit far before Trump was a mere embryo.
Kamala Harris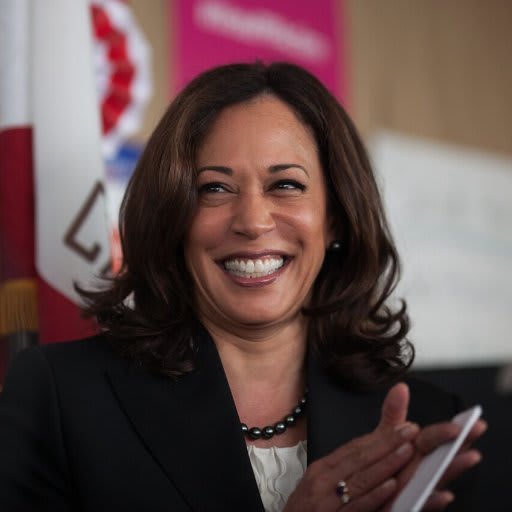 Jamaican-Indian, California-born Senator Kamala Harris is being touted as the woman who could prevent Trump from winning a second term in 2020. Her social justice fire goes back a long way: when she was 13, and living in Montreal, she held a demonstration in front of her building protesting the rule against playing on the lawn, and she won. She was elected to the Senate in 2016, and has a well-deserved badass reputation. She pushed Justice Minister Jeff Sessions "to the limit" in June with her questions about Russia and the Trump campaign. Some say she stands a chance of unifying divided Democrats. She's close to the establishment, but also has a strong background in Democratic issues like defending migrant rights, pushing for prison reforms, LGBTQ rights, and she's also shown strong support for Bernie Sanders' medical aid bill, which would finally provide accessible healthcare to the US populace. Swoon.
Sally Yates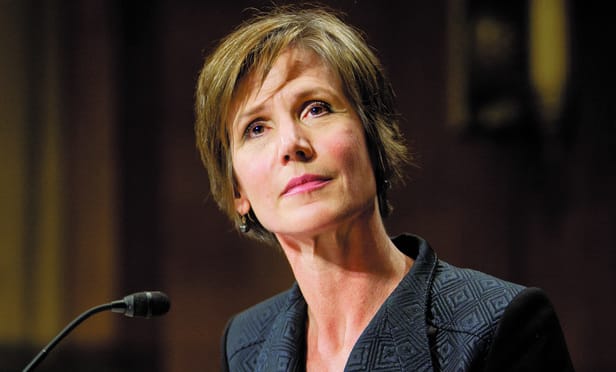 When Trump wielded his pen like a chump back in January, signing an executive order on immigration that sent airports (and government) into chaos as people's lives were senselessly and violently interrupted, this former acting attorney general at the Department of Justice considered quitting. Instead, she challenged Trump by refusing to the order. She wrote, "at present, I am not convinced that the defense of the executive order is consistent with these responsibilities, nor am I convinced that the executive order is lawful." A few hours later, she was fired, and saluted as a hero(ine). She was later nominated for a John F. Kennedy Profile in Courage Award, which honors elected officials "who govern for the greater good, even when it is not in their own interest to do so."
Every woman at January's Women's Marches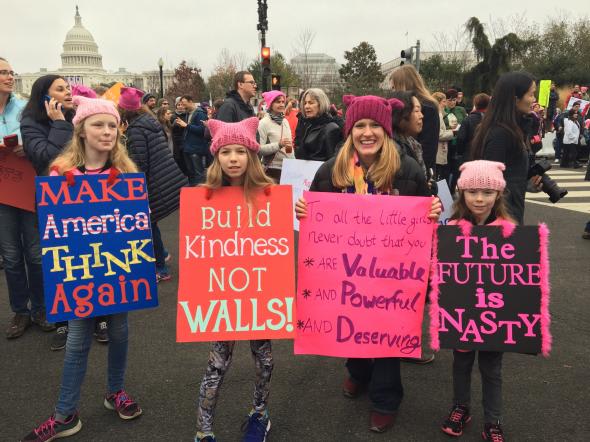 It began as a Facebook post and turned into what some say may've been the largest demonstration in US history. Seriously, though. That's what I'm talking about. Marches held in 600+ US cities brought together at least 4.2 million people stupefied by Trump's election. The national co-chairs of the Women's March were 4 badass women organizers, and extraordinary ones at that: Tamika Mallory, Carmen Perez, Linda Sarsour, and Bob Bland. Many women even made the trip from Canada to join the commotion.
Ann Donnelly, Leonie Brinkema, Allison Burroughs, and Judith Dein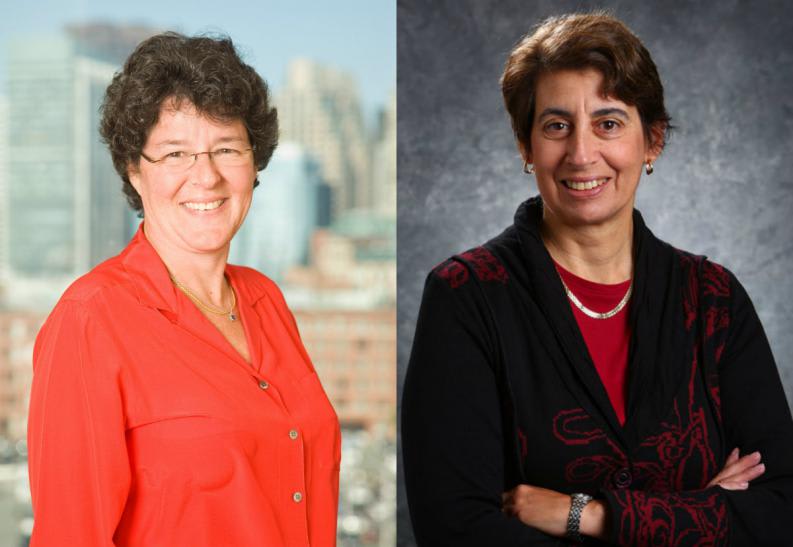 Four female judges and one male judge showed real leadership in opposing Trump's immigration madness. The day after the immigration ban was called, judge Ann Donnelly of Brooklyn issued a nationwide stay on the ban, ridiculing the notion that it held any validity at all. Judge Leonie Brinkema of Virginia joined in with a temporary restraining order, and Judge Allison Burroughs of Boston and magistrate Judge Judith Dein issued a seven-day restraining order on the deeply Islamaphobic, racist, and highly unintelligent ban.
Maxine Waters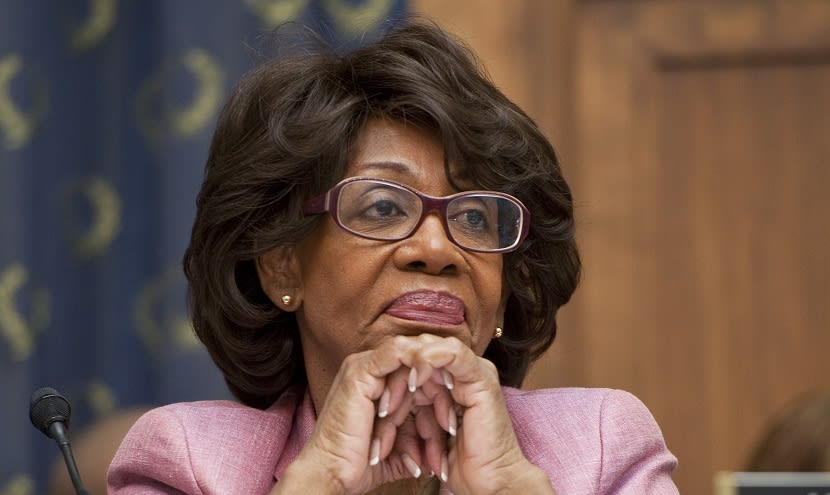 Congresswoman Maxine Waters has never pretended not to think Trump is an ass. Got that double negative? She boycotted the inauguration along with dozens of other congress members, joined protesters at LAX to oppose the immigration ban, and introduced a bill calling for an investigation into the president's ties to Russia and whether he and his associates may have colluded with them to interfere in the 2016 election. "I don't honor him. I don't respect him. And I don't want to be involved with him," Waters told MSNBC.
Elizabeth Warren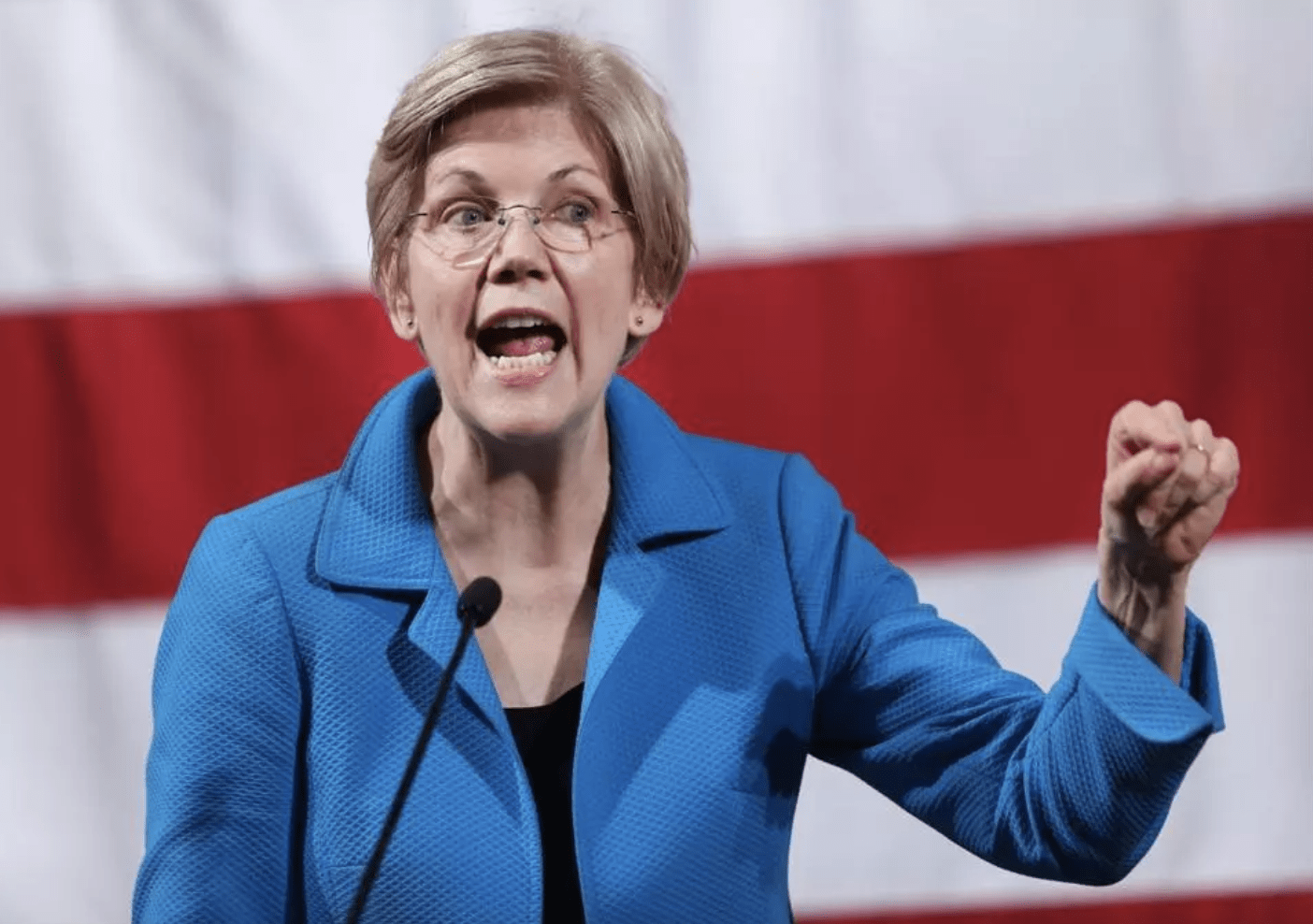 In February, Senator Elizabeth Warren of Massachusetts, made her opposition to attorney general nominee Jeff Sessions clear the day before he was to be confirmed. Warren quoted—or attempted to quote—a letter written in 1986 by prominent author, activist, and once-wife of Martin Luther King, Coretta Scott King, at a moment when Sessions was up for a federal judgeship. Thank goddess he didn't get it, as he was determined "too racist." If only he'd been a little less racist, though, right? Note my sarcasm. Warren was first cut off and then formally silenced by a party-line vote under an "arcane and seldom invoked provision" known as Rule 19. But Warren later read the letter anyway, in a Facebook Live broadcast that has over 6 million views. Badass doesn't begin to cut it.
Red Fawn Fallis and other Indigenous women who took part in the Standing Rock protests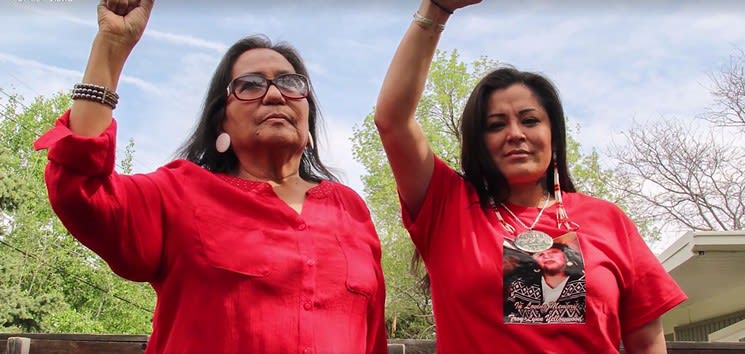 Red Fawn Fallis, 38, a member of Denver's indigenous community, was arrested and kept in jail in North Dakota from October 2016 until July when she was allowed to move to a halfway house to await her trial in December. She was accused of possessing and shooting a firearm as she was being held down by multiple police who violently raided the protest camp nearby the construction of the Dakota Access Pipeline. Her arrest has been controversial — in part because of an ambiguous video of the shooting — and has sparked a nationwide #FreeRedFawn movement. Numerous benefits have been held to raise money for her defense. Her lawyer, Bruce Ellison, (who previously represented Leonard Peltier, another well-known indigenous activist from the American Indian movement who has been in prison since 1972) says "There's no question that Red Fawn was set up that day, and we have received many things in discovery that will be supportive of the overall defense we'll have," he said. Since November, more than 30 anti-protest bills have been introduced in state legislatures across the country. Make no mistake: this is some scary shit. I've got my fingers crossed for Red Fawn.
Alicia Garza, Patrisse Cullors, and Opal Tometi, founders of Black Lives Matters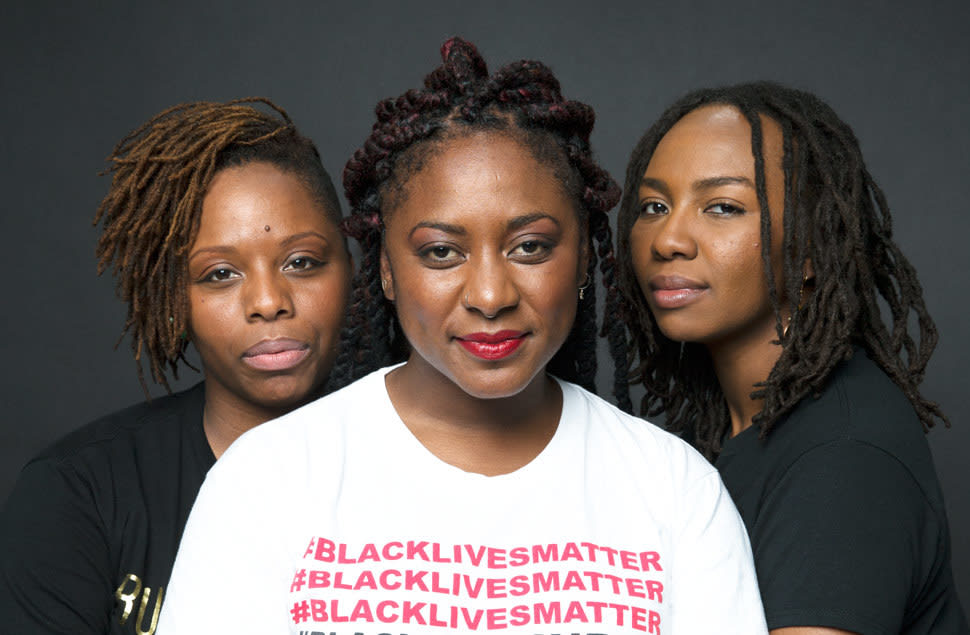 These three supreme queen badasses are the founders of Black Lives Matter. Always worried about the safety of their brothers, these women (all in their thirties) found true motivation in 2013 when George Zimmerman, was found not guilty in the shooting death of 17-year-old Trayvon Martin. Garza wrote her now-famous "love letter to black people" the following morn, and Cullors, shared the posts on Facebook, spontaneously finishing the post with #BlackLivesMatter. Tometi saw the hashtag and volunteered to build a digital platform. The project is now a member-led global network of more than 40 chapters. Um—let that sink in. More about the BLM Herstory here. BLM continues to do incredible work in the face of endless white supremacist horror stories, i.e. Charlottesville. This past Mother's Day, organizers bailed black women out of jail. 
BIG UP TO POWERFUL WOMEN. May we all find energy to fight the good fights, and not the bad ones.
Image Source: Live & Love Minnesota
Stay in the loop, bb
Our top stories delivered to your inbox weekly