Culture
Celebrate this Galentine's Day with gifts for your bestie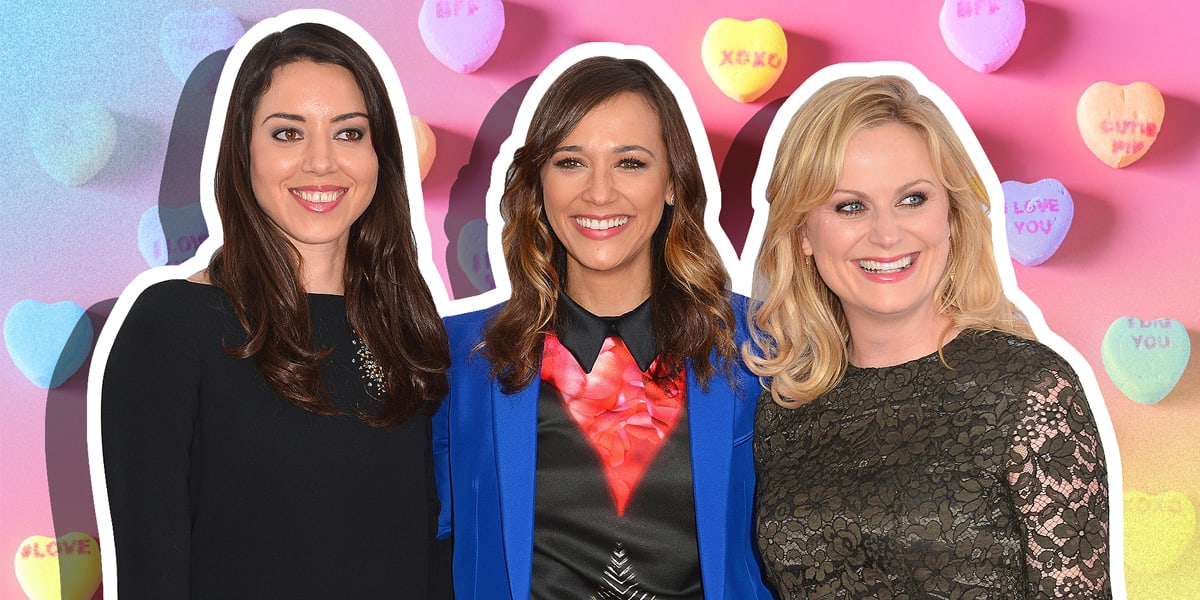 Ready to celebrate the best day of the year? That's right, Galentine's Day, a Leslie Knope creation, is right around the corner!
This February 13th, get ready to honor the badass ladies in your life by showering them with love, affection, and of course, some dope gifts. Who cares if you have a significant other to spend Valentine's with when you have amazing babes by your side? And there's no better way to thank them for crushing it every damn day than a gift that encourages some sexy self-love. We've got something for everyone on our list, from the feminist fashionista to the political junkie. So ditch the chocolate and roses, gather your besties, and treat yo' friends to some seriously sex-posi treats. For the bookworm babe
Sex Outside the Lines: Authentic Sexuality in a Sexually Dysfunctional Culture by Chris Donaghue
Give the gift of knowledge with this educational and empowering read from one of our favorite sexperts, Dr. Chris Donaghue. In Sex Outside the Lines, Dr. Chris explores and challenges cultural phobias in order to promote a sex-positive approach that accepts diverse desires as natural, healthy, and part of a great sex life.
For the bold babe
Sophia Wallace Illest Clitoris pin
Say it loud and say it proud with this cute af millennial pink pin. Sophia Wallace's accessories are part of her Cliteracy project, which raises awareness about the history, myths, and taboos surrounding the oh-so-important clitoris.
For the fashion-forward babe
Give your friend the best of both worlds with a vibrator that doubles as a chic necklace. You can choose from silver, rose gold, or 24 carat gold plating, and even personalize it with a special message.
For the witchy babe
Up your mystical game and tap into your inner goddess with this sex-positive, femme-centric tarot deck. Conceived and illustrated by Morgan Claire Sirene with graphic design by Sonia Ortiz, this deck is feminist, sex and sex-worker positive, and queer, trans and femme-friendly.
For the jet-setting babe
The babes at Unbound have created the perfect travel bag for the ho-on-the-go. This compact kit includes a mini-vibe, lube, clitoral gel, g-spot stimulation serum, a lubricated latex condom, and flushable wipes.
For the political babe
The best accessory is one that makes a statement. For the friend who looks great in a dad hat and is a proud feminist, hit up the amazing stripper/author/comedian Jacq the Stripper's shop.
For the organized babe
House of Plume Adult Toy Travel Case
Give your bestie a safe place to store all their goodies, from vibrators to condoms. This essential kit comes complete with antibacterial fabric, a combination lock, and a discreet charging slot.
For the Insta-famous babe
I Stand With Planned Parenthood phone case
Want to give to a good cause and treat your bestie? Yas, please! Support women's reproductive health rights with Planned Parenthood's clear phone case, perfect for showcasing your rose gold phone.
For the confident babe
Hanky Panky Naughty and Nice Thongs
You can never have too much cute underwear. This set of Hanky Panky's super-comfy one-size thongs includes a classic low-rise pair for day and a sexy crotchless pair for play.
For the eco-friendly babe
Otherwild The Future is Female Bag
Otherwild's cute collab with Baggu is perfect for that friend who always forgets to bring a reusable bag with them. Inspired by the tee designed for Labyris Books, the first women's bookstore in New York City, Otherwild's The Future is Female merch is all about rooting for a feminist utopia.
For the kinky babe
Your bestie will look badass in this vegan leather choker that also doubles as a bondage accessory. They can wear it out on date night, then turn it into a toy in the bedroom — or both!
For every babe
Sustain Natural Organic Lubricant
Preach the good word about lube by giving it to any and every friend. We recommend this vegan water-based lube with a pH-balanced formula enriched with organic aloe vera for both solo and partnered play.
Image source: Etsy
Stay in the loop, bb
Our top stories delivered to your inbox weekly