Health
10 subscription services to keep your sexual health on point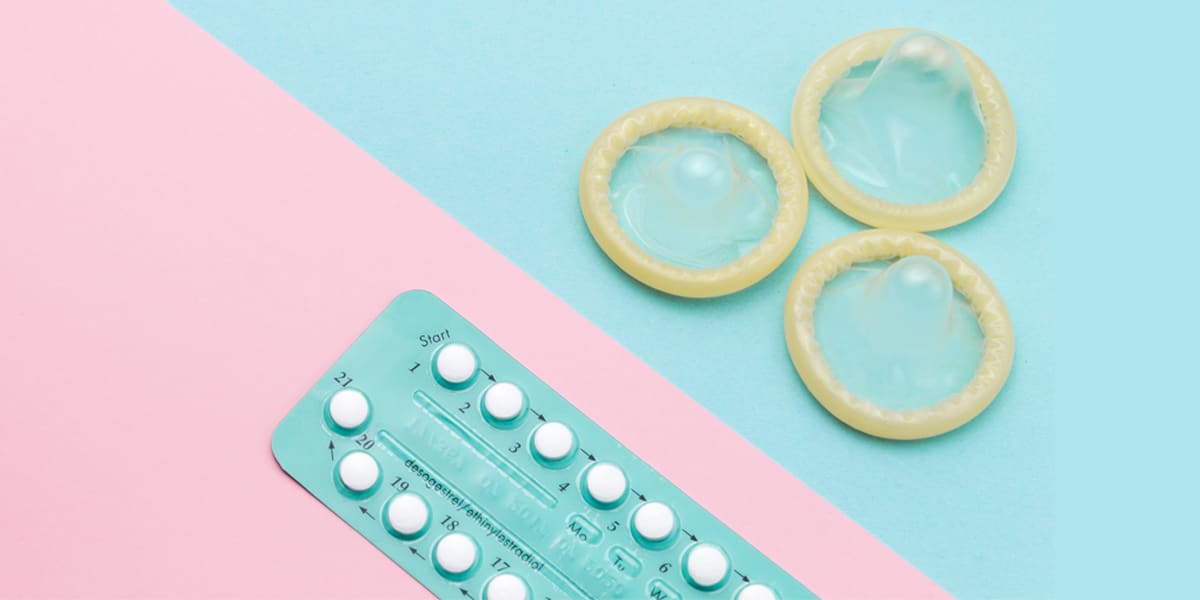 It seems like there's a subscription box for everything these days, so it's no surprise that there are some awesome monthly services for keeping your intimate bits happy and healthy. Whether it's that time of the month or time to get down, you can get the products you need delivered right to your door (and in Insta-worthy packaging).
Since women still have to pay ridiculously high prices and taxes for necessary monthly health products, we are always on the lookout for the most affordable and ethical options. Not only are these companies dedicated to body-safe, all natural ingredients, but many of them also give back to charities dedicated to women's reproductive health. Check out some of our fave monthly goodies:
Athena Club – tampons
Athena Club is straightforward and affordable: they offer premium and organic applicator tampons in super cute travel-friendly pouches. All of their tampons are unscented, with no harsh chemicals, dyes, or additives, and their organic tampons are made of 100% organic cotton and biodegradable. Bonus: If a friend subscribes with your referral code, they receive a free bag. After their first purchase, you receive a free bag, which you can choose to either receive or donate to charity.
Price Point: Starts at $6.50 for a pack of 12, free shipping.
Post is gone 😬
Blume – menstrual care
Blume wants you to treat yourself during your period with a customized self-care routine. Not only do they offer tampons, pads, and liners (100% organic cotton, chemical free, biodegradable, and hypoallergenic), but they also offer products and treats for your period symptoms. Their Self Care Bundle includes deodorant, face wash, and blemish treatment, while the PMS Bundle includes essential oil and soothing tea. You can also add on chocolate or try something new — 2 organic full-sized products by companies they love. Part of Blume's proceeds are donated to Days for Girls, an organization that offers menstrual health solutions and education.
Price Point: Starts at $11 for a pack of 16
Post is gone 😬
Cora – menstrual care
With Cora you can choose from tampons with or without applicators, pads, and liners, all biodegradable, compostable, hypoallergenic, and made from organic cotton. Cora also offers pH-balanced and biodegradable body cloths, as well as the Cora Hybrid Pad, a pad for periods and pee, since 1 in 3 women experience incontinence. With your first shipment, you get a stylish kit including a black box for your counter, a black vegan leather clutch for your bag, and 3 extra tampons for sharing. Plus with every purchase, Cora donates pads to girls in need.
Price Point: Starts at $8 for a pack of 12, one month trial for just $3
Flex – menstrual disc
Flex is a disposable menstrual disc that lasts up to 12 hours. Made of a medical-grade polymer, Flex is hypoallergenic and BPA and phthalate free. Unlike a tampon or menstrual cup, which sits in the vaginal canal, Flex sits further up, in the widest part of the vagina called the fornix, which means you can enjoy mess-free period sex while wearing it. Flex holds 6 teaspoons, or 5 tampons worth of fluid, making it a great option for folks with a heavy flow.
Price Point: Starts at $20 for a pack of 8, first pack is $15 with free shipping
Kali – menstrual care
Kali prides themselves on not only making their products with 100% hypoallergenic, certified organic cotton, but also working with sustainably sourced and ethically farmed cotton providers and manufacturers. You can choose from tampons with either biodegradable cardboard applicators or plastic applicators, pads, and liners. You can also add individually wrapped wipettes, or go for the Lux Box, which includes all natural, luxury wellness products. Kali donates the first month's profits of every teen box subscription to Girl Up, the United Nations Foundation's adolescent girl campaign.
Price Point: Starts at $14 for a pack of 20
L. – menstrual care and condoms
L. keeps it simple with affordable options for your period and sex life. They offer organic tampons, pads, and liners, as well as condoms in ultra-thin, classic, ribbed, and large fits. For every L. product purchased, one is donated to a person in need.
Price Point: Starts at $3.95 for a pack of 9
Lola – menstrual care and sexual health
Lola has got you covered, with period and sexual health products for every situation. In addition to 100% organic cotton tampons (with plastic, cardboard, or no applicator), pads, and liners, you can also pick up their Cramp Care essential oil blend or daily multivitamin to alleviate PMS symptoms. They also stocks ultra thin lubricated condoms, personal lubricant, and cleansing wipes. Lola donates menstrual products to low-income people across the U.S.
Price Point: Starts at $9 for a pack of 18
Sustain Natural – menstrual care and sexual health
Sustain Natural is a great go-to for stocking up on both period and sex supplies. They offer 100% organic cotton tampons, pads, and liners, as well as lubricated condoms in ultra-thin, large comfort fit, and tailored fit. You can also add some pH-friendly postplay wipes to your subscription. Sustain donates 10% of its profits to women's healthcare organizations.
Price Point: Starts at $8.46 for a pack of 12
Love Wellness – vaginal health
Love Wellness is focused on maintaining vaginal health, with everyday products like their pH Balancing Cleanser and Do It All Wipes, as well as emergency solutions such as their boric acid suppository treatments for yeast infections and bacterial vaginosis. They also offer daily vitamins for gut health, mood-enhancement, metabolism, anti-bloating, sleep, glowing skin, and inflammation. However, we recommend talking to your doctor before taking any vitamins or probiotics.
Price Point: Starts at $9.99
Post is gone 😬
Good Clean Love – sexual health
Good Clean Love has a bunch of great organic products for your sex life, and their Bio-Match Subscription Boxes are the perfect way to try them out. Each box includes their lube, personal wash, and moisturizing and cleansing wipes. Good Clean Love gives back by donating over 500,000 free samples to medical clinics, universities, and non-profit sexual health organizations.
Price Point: Starts at $22.99
Image: Cora's Instagram
Stay in the loop, bb
Our top stories delivered to your inbox weekly