Relationships
7 kinky & creative Valentine's Day ideas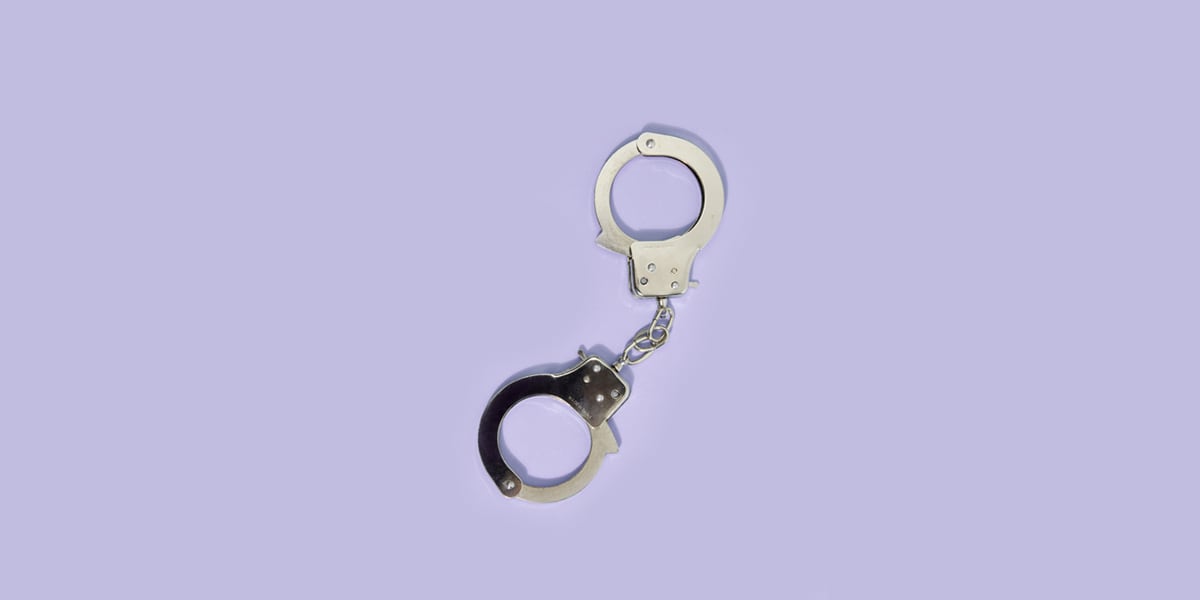 Hyper commercialism aside, Valentine's Day is the day when everyone's supposed to up their romance factor, and not only can this be ultra alienating to anyone not in a relationship, let alone a good relationship, but it can also be gross and annoying to those of us in positive relationships who simply don't feel represented by the never-ending gift display that is flowers, chocolate, and over-the-top declarations.
The reality is, there are as many different flavors of romance as there are relationships, even if many choose to ignore this deliciously creative imperative in favor of Hallmark. But if you're looking to think outside the proverbial, ahem, heart-shaped box this year, there are plenty of edgy, fun, and kinky-as-hell ways to have an absolutely still romantic V-Day. I mean, as long as you're both enjoying yourselves, you've pretty much nailed it, right?
So in the spirit of kinkifying V-day, I offer you the following 7 sensually naughty yet lovingly concocted ideas.
1. Stranger than thou role play
Maybe you and your sugar plum have been together a while. Maybe not. Either way, meeting in a public place and pretending you're strangers might be where its at. You could meet at a bar and introduce yourself when they happen to sit next to you. And why not make up names, occupations, and life stories, while you're at it? The creative possibilities are infinite, as is the excitement factor. Marrying role play with foreplay in this way can be a great way to appreciate your partner in a whole new light, too. Then, at some point, you may or may not wanna take it back to your place and discover each for the first time—again. This is but one roleplay idea, of course. If it tickles your fancy, you may want to experiment with playing other roles. Whole new worlds await.
2. Get a room…a hotel room
Maybe you live with numerous roommates, bless their souls, and/or have paper-thin walls. Or maybe your place feels stale and old and you're craving a change of scenery but can't afford to go on an actual trip. Or maybe the simple idea of renting a room for a night (be it posh or decidedly seedy) just really turns your crank. And Airbnb getaways can provide just as much unexplored space to get reacquainted with your lovely, if a hotel isn't an option. You can incorporate role plays such as the above-mentioned scenario if you're game, or simply relish in room service, plush towels, and newfound channel surfing capabilities with your significant other. The nicest part about getting a room, to me, is the feeling that you're once removed from your usual surroundings, and thus your usual world of concerns, and can recharge your love and lust if you so choose.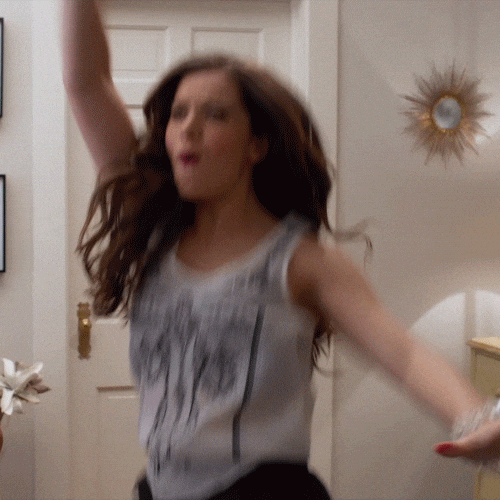 3. Flowers for feeling
Maybe you have nothing against buying flowers. Not all V-day traditions are inherently lame, am I right? Here's a fresh take on flowers: buy a single red rose (or any other flower of your choice), offer it ceremoniously to your lover in a pretty vase and tell them you're going to use it later that evening. Let them inhale its scent before wielding the once innocent flower as a deeply sensual teasing tool. That's right. Use the flower as you would a feather, to lightly stimulate, tickle, and trace the skin. When your work is done, you can crush it (ahem), and maybe even scatter the petals over your lucky partner's body before moving on to the next thing, whatever that thing may be.
4. Candles and then some
I don't care what anyone says about fire hazards. Be careful, yes, for goddess' sake, but please do enjoy the soft, sensual glow of candles. They warm a room when its cold outside, and they warm a heart that needs renewing. They just do—it's elemental, yo. Plus, they can be used to attain some pretty exceptional extrasensory stimulation too. You might massage your counterpart lovingly with massage oil in the light of those flames, and then slowly dribble warm wax on different parts of their skin. The oil not only helps to relax your partner first, but it also makes the wax easier to take off after. Tip: unscented and uncolored candles burn at a lower temperature, and may be better suited to contact with skin. And always do a quick test of the melted wax on a small area before using it on someone—you know, to avoid any (highly unlikely) romantic calamities from stealing the show.
5. Reflect on new perspectives
Making a sex tape is one way to see yourselves from new perspectives, and um, angles, and can be really truly hot. But if you're not quite there for any number of very valid reasons, catching a glimpse of yourselves in the mirror during sex can also be incredibly arousing. Now, while a sliding mirror closet door may do the trick, why not take it to the next level this V-day by installing a mirror especially for playtime? A very well-secured ceiling mirror, for example, has unparalleled capabilities. Or a highly strategically placed wall mirror next to your bed. Prepare for the all-new sensations that often come along with all-new views!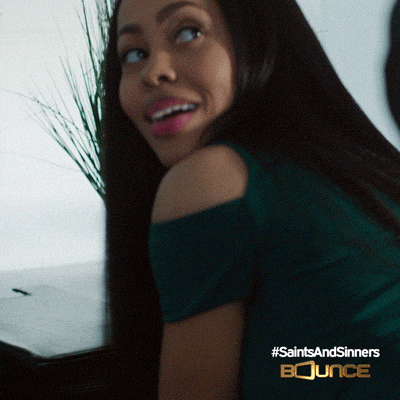 6. Naughty butt oh-so-nice
Anal play is damn excellent—earth-shattering, even—when done right, and more and more people are realizing this fact of life. From fingering, to tongue play, to using a butt plug or other toy, to full-on anal sex, the possibilities are endless. Whether you're, erm, on the giving or receiving end of the equation (feel free to take turns), anal is just another way to heighten the pleasure factor with your partner. If you've never explored ass play before and are stressed about hygiene, discomfort, or anything else, start off exploring slowly, with zero pressure to "go all the way," and see how you feel. Also, use a ton of lube if penetrating. Above all, know that anal sex can be one of the most intimate physical acts you'll ever explore with your partner: it can feel extra deep in more ways than one, and thus extra connected. For an even closer, more affectionate feel, you might try it out in the big-spoon-little-spoon position.
7. Bondage
Babes in bondage can be happy babes indeed. Tying up or being tied up can be a truly magnificent way of connecting with your significant other. You can use virtually anything: rope, bed restraints, bondage tape, handcuffs, or even a simple silk scarf for lighter, more comfortable bondage play. You might start out simple, tying your partner's wrists together, or you might choose a more elaborate approach, allowing your partner to tie you into a vulnerable spread-eagle position with your wrists and ankles secured to bedposts. Even the simplest binding requires a kind of trust that can be very arousing to explore. You might experiment by binding your love in different positions and see where it goes. Be sure to communicate clearly, and have a safe word!
Now that your red hot heart is all sugar and spice, won't you be my kinky valentine?
Happy V-day, all.
Stay in the loop, bb
Our top stories delivered to your inbox weekly