Culture
Angie Rowntree of Sssh talks female-focused porn & shifts in the adult industry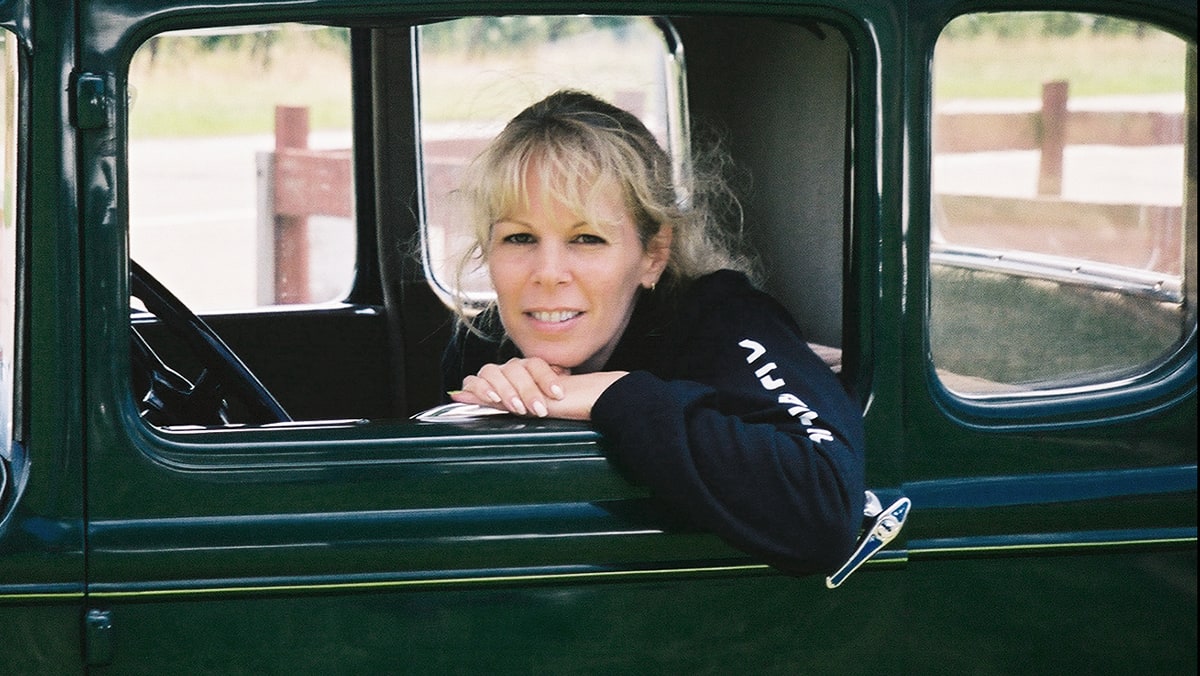 A pioneer in by-women porn, Angie Rowntree launched her company Sssh.com in the early days of the internet- allllla way back in the 90s. Female-led and female-focused, Sssh creates ethically produced, explicit, sex-positive films. Sssh was one of the first porn sites directed at women and has since garnered both nominations and awards from AVN and XBIZ. Angie has since become an award-winning director and a true power player of the adult industry- we were so thrilled to sit down and chat with her about her experience in the industry.
When did you know you wanted to pursue a career in entertainment? How did you decide to veer into the adult space?
Even as a child, I loved storytelling, and the art of cinema, but I had never really expected to become a filmmaker. I would watch a movie and come away filled with questions about it. What was the filmmaker trying to communicate with that one shot? What's the director trying to tell the audience on a subconscious level? What's the subtext? Why did they have a certain character do something that didn't seem consistent with their personality at that point in the film? Sometimes, probably too often, I'd pepper my friends with the same questions, which probably made me not-so-fun to watch movies with.

I think there was always a part of me that was burning to tell the stories that took shape in my head, but my career was facing in another direction at the time.

Years later, the notion of becoming an adult filmmaker sort of developed by happenstance (more about that in response to the next question) and I found myself living out a career path I'd previously dismissed as too unrealistic to strive towards.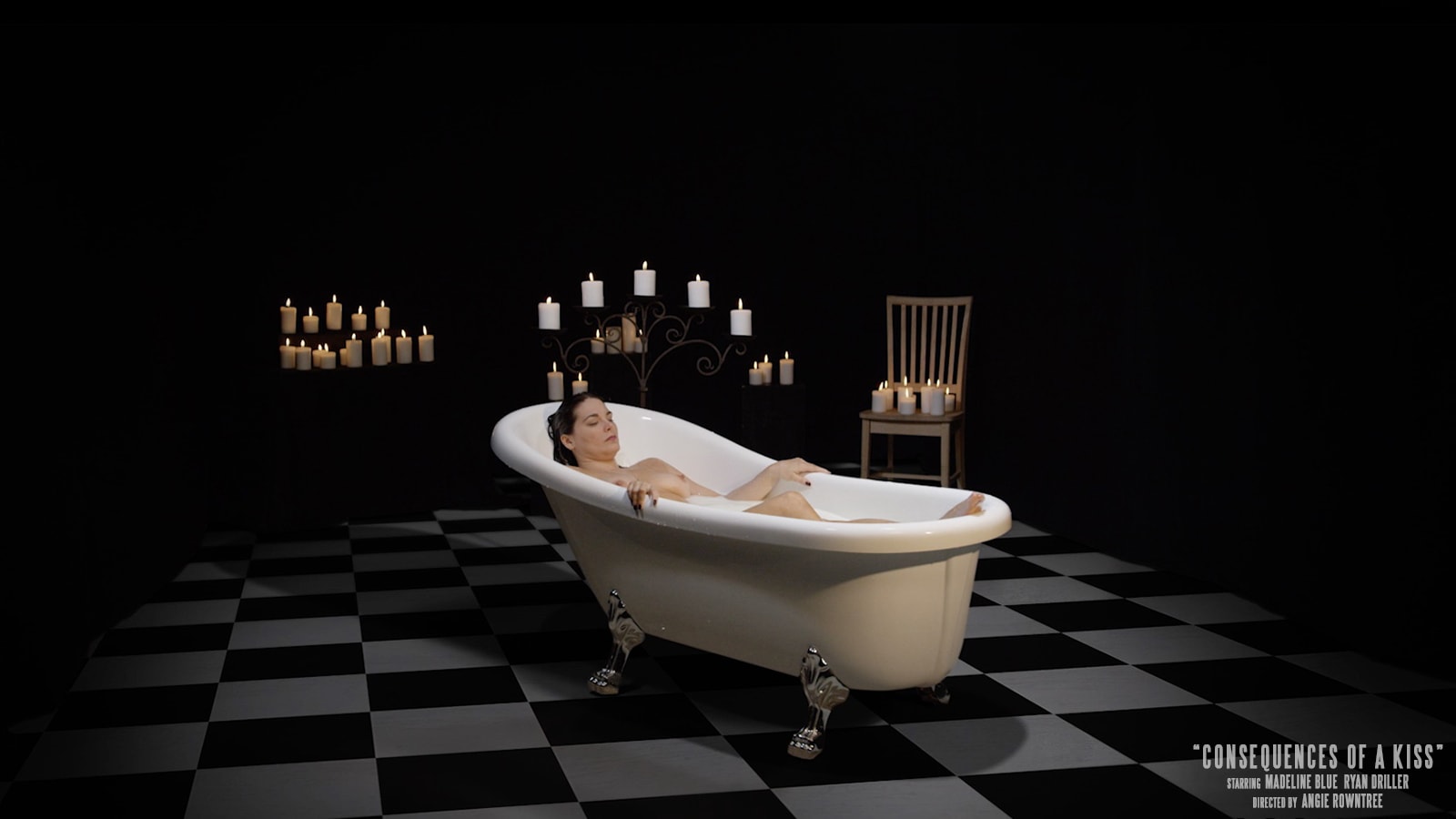 Tell us about Sssh.com! When was it founded and what inspired you to create it?

Back in the mid 90s, my husband founded Wasteland.com, the first BDSM site on the web. At that time I noticed that there weren't many options for women viewers and almost nothing from a woman's perspective. Everything was geared towards a male point of view, men's fantasies, depictions of male pleasure, with very little or nothing for us. Where was the story? Where were the passion and chemistry? Where was the female pleasure? I immediately saw a void that needed to be filled, and an opportunity to bring my love of cinema to this medium, which is why I started Sssh.com.

Everyone told me at the time, that it would never work, that women had no interest in watching porn no matter who was making it, and they certainly would never pay for it. Twenty years later, Sssh.com is still growing and attracting new fans every day.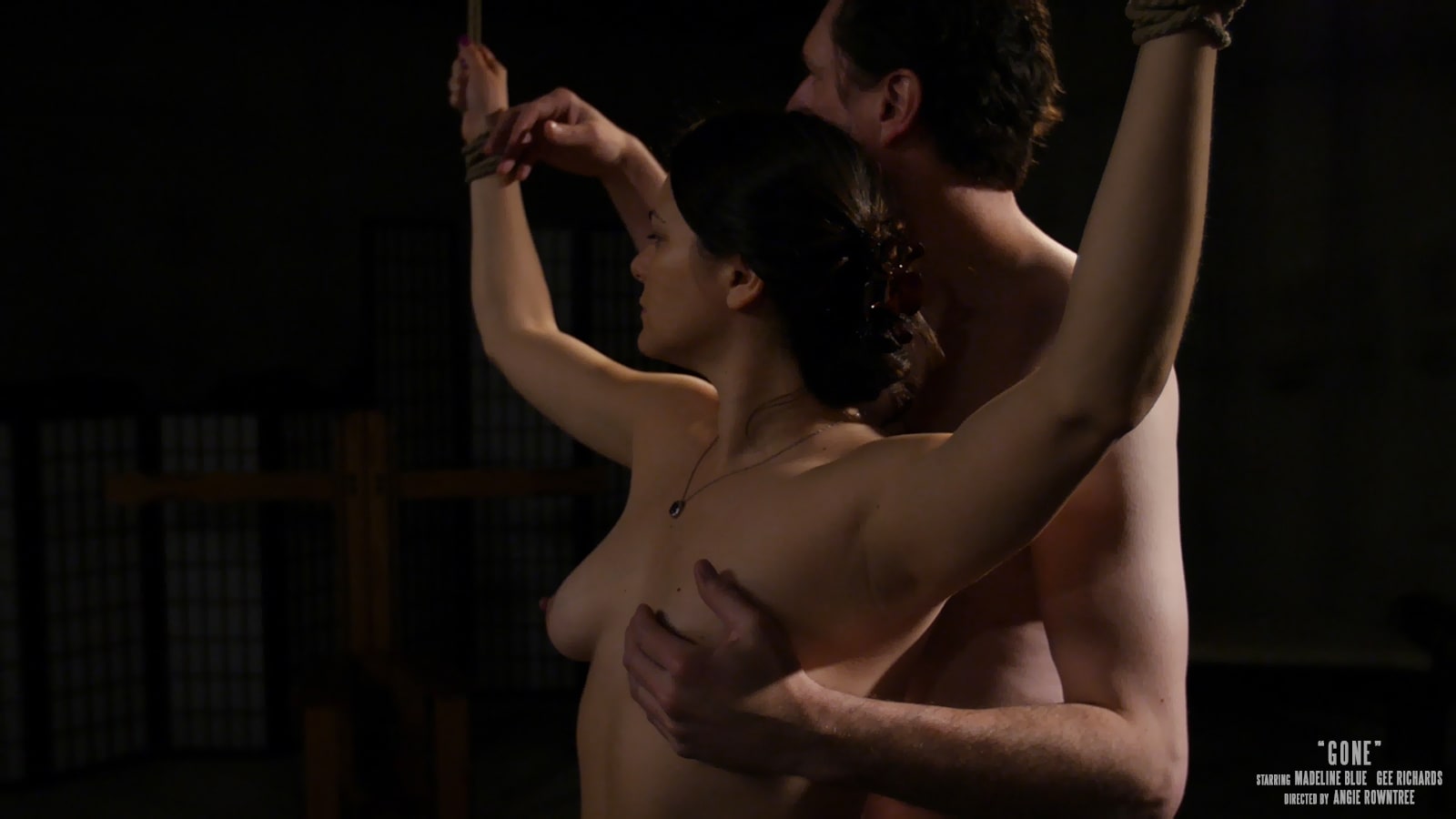 What is your main goal with Sssh?
The main goal is the same one I started with, really: To create content that appeals to women, men and couples who aren't drawn to what you might call "mainstream" porn. And while I don't consider Sssh to be just "porn for women," I do want to offer content that women can relate to and which speaks more to their fantasies and aesthetic preferences.

I want to present thoughtful, intelligent films where sex is part of the narrative. I know people kind of snicker when they think of porn films, and very few think of it as an artistic medium. Yet, a sexual encounter is one of the most meaningful interactions we can have with another human being; one of the most intimate and powerful. Why on earth would such an integral part of human experience NOT be fit for artistic expression?

The other goal behind Sssh is more personal: I want to express myself and bring to the screen the kind of stories and characters I find compelling. This is where the more ambitious and unusual movies I make come from – harkening back to those days when I was making movies in my head, exploring the same kind of plot lines and character development that have always appealed to me, only now in a decidedly erotic context.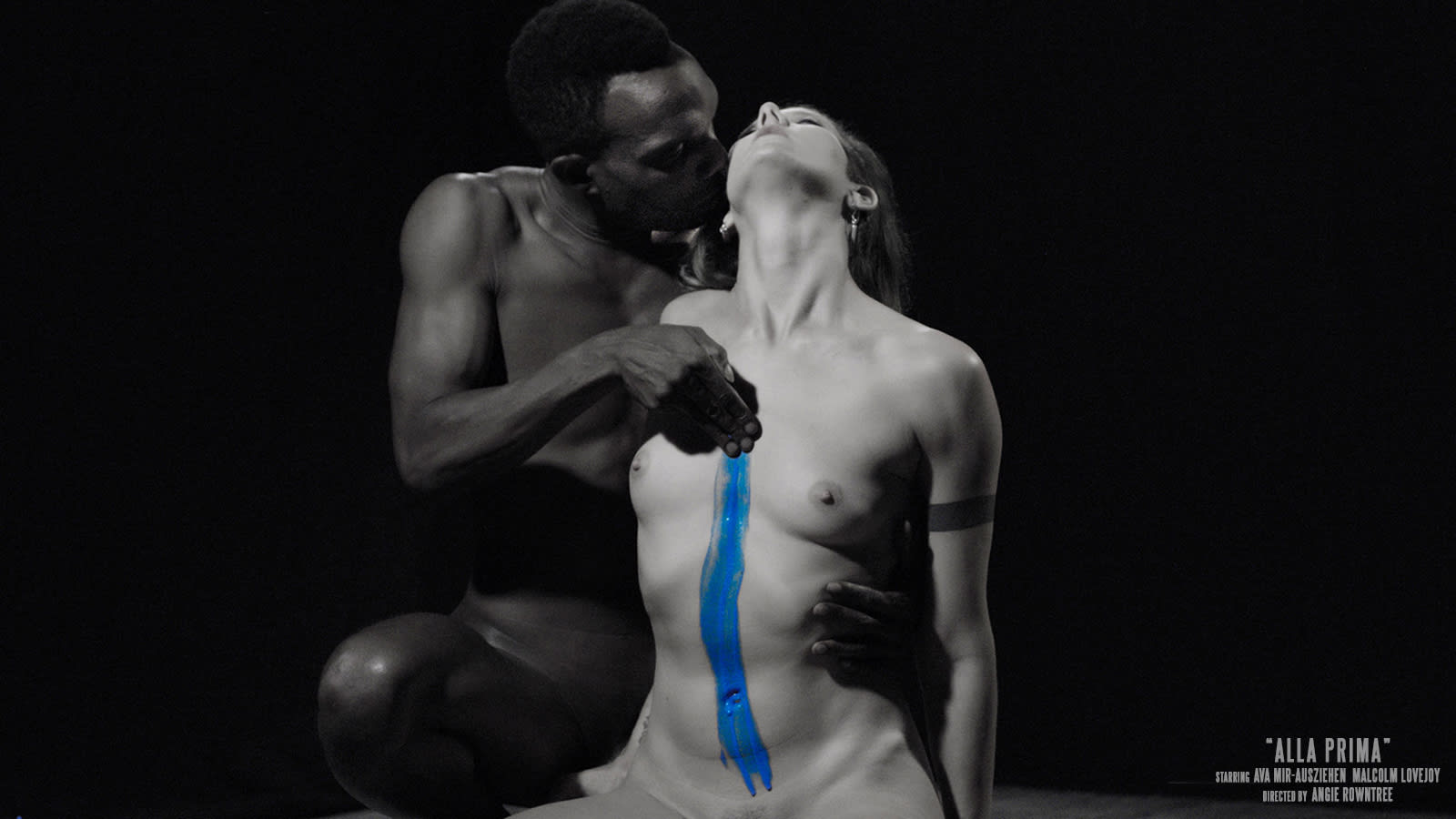 We get asked often about porn's responsibility with regards to sex education and shaping young adults' ideas of sex/consent. What are your thoughts?
I'm asked about this a lot, as well. I don't think porn should be viewed as sex education, although there's no avoiding the fact that many people are influenced by what they see on-screen. I think the main message we should be driving home to young people is that porn presents fantasy scenarios, not realistic depictions of sex that they should look to as a model for their own lives. If we teach young people nothing else about porn, what we should teach them is it's not meant to be a how-to guide. Most young people seem to understand that they shouldn't drive the way the characters in the Fast and Furious franchise do, and understand that what they're seeing in movies like that isn't real. We need to make sure they receive the same message about porn and sex.

Put simply, porn is entertainment, not education. As entertainment, it's not going to include a lot of the things that are present in real-life sex.

That said, I think the adult industry as a whole needs to do more to clearly communicate that everything we depict involves the clear, informed consent of the performers involved and to communicate to the viewer that consent is crucial and fundamental, whether the sex in question takes place on camera or in private.

As a filmmaker, I feel I have a responsibility to make thoughtful decisions about how women and men -- and sexual encounters -- are depicted in my films. But at the same time, there's a fantasy element, and there's a narrative element where I'm trying to tell a story where perhaps not everyone is politically correct in their desires and proclivities. I'm trying to depict the human experience in all of its many shades.

At the end of the day, the bigger challenge might be getting enough adults to agree that this lesson needs to be taught, rather than getting young people to hear the message.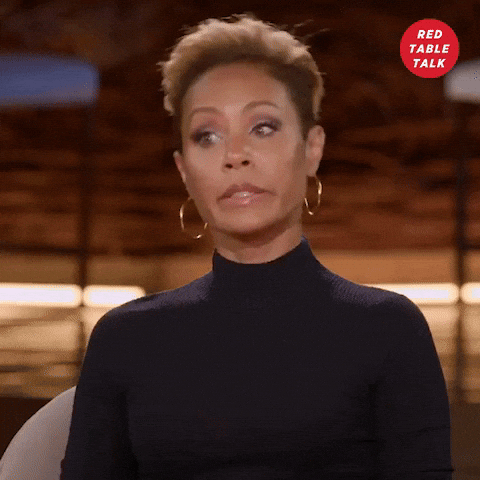 How has the adult industry evolved since the time that Sssh was founded?

The adult film industry has gone through so many trends and changes and incarnations in the last twenty plus years. I've watched the industry shift from feature films to gonzo to parodies to romance films and fauxcest themes. Now we're in this very interesting period where performers have started to market themselves and control their own image. They don't have to rely on studios to give them work anymore -- they can create their own content.

There's a lot more women directing and producing adult movies. There's more diversity on both sides of the camera and much more interaction between performers and viewers. I think much of the change in the adult industry has been driven by technology. As it became less expensive and easier to create content in the digital age, more people have gotten involved in making adult films, both professionally and in the context of homemade, amateur-produced content.
The other thing that has happened over the last few decades is that porn has become much more accepted, or at least tolerated by the general public. Twenty years ago, the porn industry only occasionally got attention from mainstream media – and when they did write about the industry, most of the coverage was highly critical and negative.

Through it all, my vision has been pretty consistent and I've managed to avoid jumping on the various bandwagons. Sssh's members have always wanted, and continue to want, well-made films containing realistic, intimate sex scenes with narrative value, and that continues to be our focus.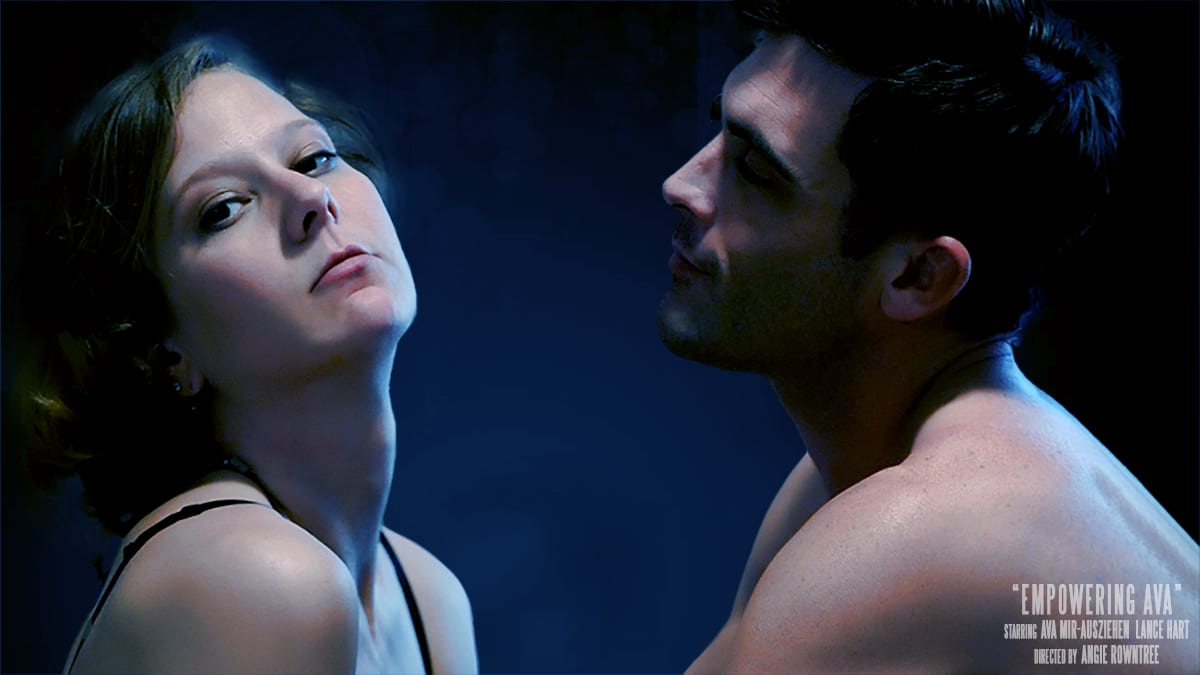 In your opinion, are we trending toward a more sex-positive and less judgmental society?

It's hard to say -- sometimes it seems like we take a step forward and two steps back. In general, I'd like to think that society has begun to understand that sexuality is complicated and that all sexual orientations and genders are valid and worthy of equality and respect. I still see a lot of shaming of sex workers going on and a lot of people who think that all sex work is "sex trafficking," or that porn is just a form of prostitution. Due to discrimination, many people in the industry still have to hide their careers to avoid losing their apartment or bank accounts, or just to keep their family relationships intact.
So we still have a long way to go. It's not surprising though; negative attitudes towards sex, especially women's sexuality, have been part of the human landscape for centuries, so it's probably going to take a long time to persuade people to adjust and improve those attitudes.

What's next for Sssh?!
We're shooting a new series in New Orleans I'm very excited about, and we're also included in an upcoming documentary about the female gaze in film and media, which is such an important topic. We're already booked for new shoots into late 2020 – and we're going to be working with some amazing people, absolute super-talents. I'm also partnering with another filmmaker on a new project, which I'm very excited about. Suffice it to say that my plate is very full, but with projects and people I couldn't be more excited about. I think 2020 may be our biggest year yet.

To stay in touch with Angie Rowntree, follow her on Twitter at @AngieRowntree and visit Sssh.com
All images courtesy of Sssh!
Stay in the loop, bb
Our top stories delivered to your inbox weekly