Culture
I put myself through grad school by selling my used panties online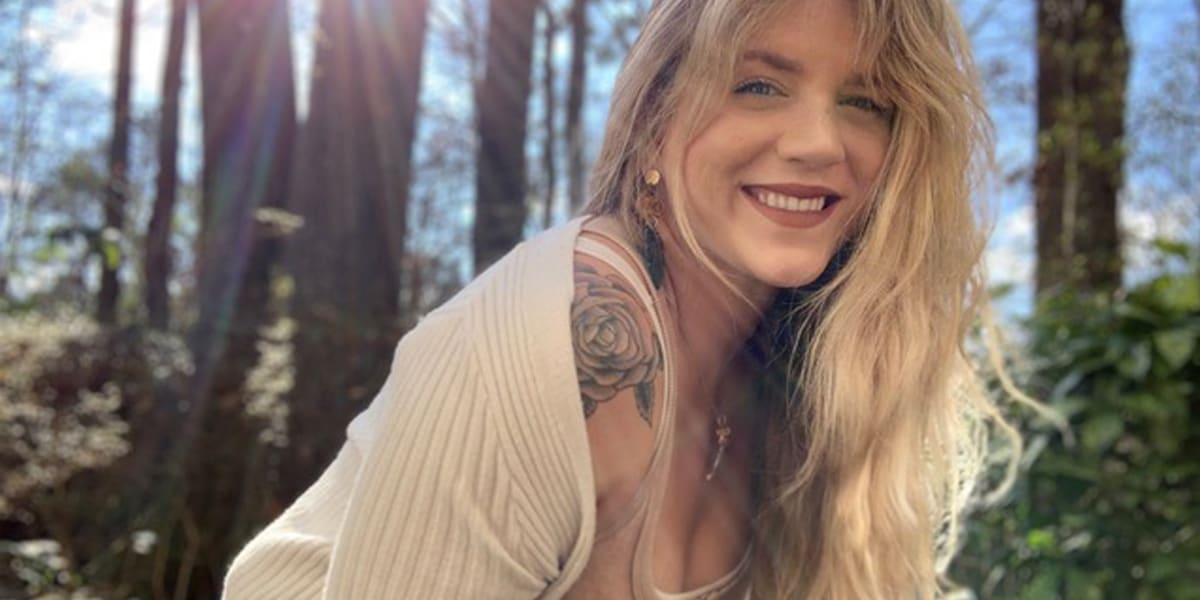 One night, in the early weeks of starting grad school, I was out drinking with one of my girlfriends. We were both commiserating about student life- and fantasizing about what our lives will look like post-school, when she made a joke about women selling their underwear online. She had seen it on a TV show, and claimed that women were doing this IRL- and making super decent amounts of cash. I instantly hit the ol' Google, and spend the next week deep in this online-panty-selling rabbit hole.
She was right.
There's no denying I was in dire need of cash, but what I learnt about myself during this time was that it was more than the potential money that excited me. It was the entire idea...in and of itself. I had always been a super sexual person, the Samantha of my friends if you will, and the idea of being so desired by men that they were willing to spend money to literally buy my dirty panties...it got me freaking hot.
I did a ton research online. Like, a thesis statement amount of research. I found the website Pantydeal had the user-friendliest interface, the highest volume of buyers, and the best reviews with regard to their support team. I was hooked. I signed up.
At first, I was really not sure how my friends would react, but people's responses have been so overwhelmingly positive/supportive. Especially because the people who know me get why this kind of gig just works for me. Two of my close friends set up their own profiles after learning about my lucrative side hustle. In the early days, the guy I was dating was a little upset about it, but he accepted it in time (and eventually began helping me with orders like a GoodBoi).
My experience selling my used panties online
It took a bit of time to get all set up and get comfortable on the platform. But once I was going, I was going. I would spend about 3-4 hours a day, whether that was editing my profile, chatting to buyers, uploading new items, taking photos, or filming videos. I'd say, to this day, I spend between 25-30 panty-dedicated hours a week (if we're also including the time it takes to package the items and go to the post office). I do not do meetups. I don't use my real name. I don't give out any personal information. I take the precautions that I feel necessary, I say yes to the requests that I'm either into or neutral about, and no to the ones that I'm not comfortable with. As simple as that.
The kinds of requests I typically get
I'd say the most common request I receive with regard to my used panties would be for me to masturbate in the underwear before sending them...which I'm genuinely happy to do. Buyers will typically ask for pictures, sometimes videos of me talking dirty while wearing the panties. Some buyers will request that the panties be worn for a long time, or even ask for soiled pairs. The requests can get more and more niche. Make sure to know what you are and aren't comfortable doing, and of course make sure to adjust your prices accordingly.
It's an amazing side hustle
The part most people are most interested in: how much money do I make selling my used underwear online?
The answer...depends. The average pair of used panties will go for $30 USD. "Special request" panties can increase depending on the request. It really depends on my activity level, but on average, I make between $500-$1000 per month. I'll also sell non-panty items to those who are requesting them- bras, leggings, pantyhose, socks, shoes, vials of fluid and more. Something about being able to fulfill someone's fetish really, really turns me on.
Again, panty selling is my side hustle. I have a job outside of panty selling, and it's really nice having a steady income and also having this on the side as an extra stream of revenue.
Selling your used panties is particularly awesome for students
I've found that buyers were typically really into me being a student. It's likely a part of their kink. They generally like to know that they're helping someone, especially a student who is working towards her future. They love to hear about what panties you wear when you're studying, at the gym, in class, or partying. It's a fun lifestyle and buyers really enjoy knowing they're buying panties from a young, fun woman who needs help with tuition. I have made several videos on my college campus and my buyers love how naughty it is.
This kind of gig fits so seamlessly into my schedule as a student. Buyers have all been super open to my schedule, which has definitely been a plus. I'm super upfront with them about when I had class or when I need to study (again, they generally enjoyed this information). I'll typically carve an hour or two a day and dedicate that window to fulfilling orders, to make sure I didn't become overloaded with schoolwork and orders.
Hot tips for receiving payments
In terms of receiving payments, I usually stick to Venmo, though I've also used Cash App, Google Pay and Amazon gift cards. The general rule of thumb is to steer clear of PayPal for any kind of sex work transaction. PayPal has been banning a lot of people and there is no way to get your account back once it's been banned. Smh.
I never send products before payment. I also don't send things from my personal address, or allow that information to be available anywhere online. Through all of these years selling, I've hardly had any issues with receiving payments (though I also rarely sell to those without reviews). I'll never nude photos of myself for free, nor will I ever send more than one or two photos of me wearing the panties for free. I receive payment and transfer it to my bank account ASAP so that the buyer can not retract their payment and so I know that the payment is real. It's best to allow a couple days to make sure the money is in your account and everything is squared away.
Selling my panties online has helped me financially, but in so many other ways too
Being able to sell my panties online and make money from it has literally changed my life. I know that sounds dramatic, but it's the truth. I've been able to use the money to pay for textbooks and school supplies and it has helped me finally feel like I have my finances fully under control. More than just financially, though, doing this has helped me feel so much more confident in my skin. It just makes me feel sexy- like a sexual creature. I enjoy tapping into that side of myself, and getting paid to do it is just…*chef's kiss*.
Stay in the loop, bb
Our top stories delivered to your inbox weekly