Culture
How COVID-19 is impacting sex workers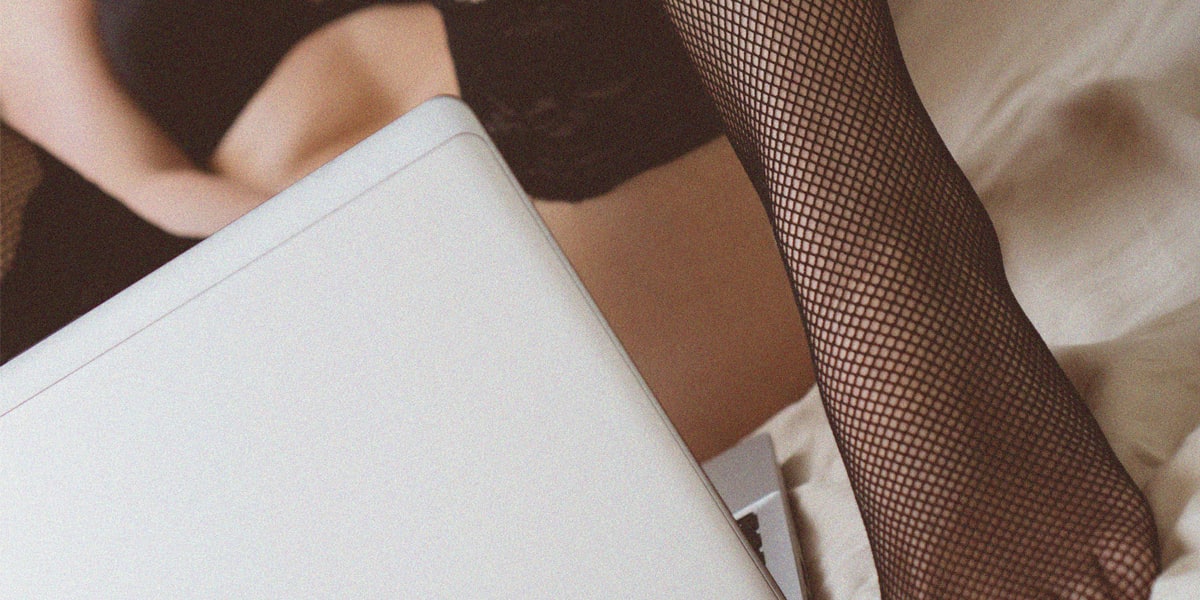 The COVID-19 pandemic has wreaked havoc on just about every industry, and sex work is no exception. In fact, it may be getting hit harder than most. As quarantine and social distancing orders have put a halt on most non-essential businesses, many sex workers who rely on in-person work — such as stripping, escorting, performing in porn, and working in massage parlors or brothels — are suddenly out of a job. Many sex workers already rely on virtual work, such as camming, phone sex, selling pictures and videos, and Snapchat and OnlyFans subscriptions.
However, even though more people are turning to the internet for erotic content during quarantine, some sex workers say that clients are spending less due to sweeping layoffs and an unstable economy. It can also be difficult for in-person workers to pivot to virtual services. So what can sex workers do if they can't work? For the most part, many governments aren't providing the same emergency financial aid for sex workers as they are for citizens in other industries, leaving most sex workers without a safety net.
I talked to sex workers with a variety of jobs in the industry about how the COVID-19 pandemic has affected them — and how we can help support them when the government won't:
In-person sex work has dried up
Inherently intimate professions like sex work put both workers and clients at risk for catching COVID-19. "We have absolutely 0 bookings and even my sugar daddies don't want to see me," said Sandrine, an escort and sugar baby. Still, some sex workers continue to receive requests to meet up. Ashley F., a part-time sex worker, has stopped seeing clients but has had to turn down requests. "I'm trying to do my part to flatten the curve," said Ashley F. "Clients have not been super receptive to this, they want sex now from their workers, but I've been pretty firm in my boundaries." According to Fera Lorde, a sex worker, organizer, and artist, many of the clients reaching out are putting workers in compromising positions: "I've had very few inquiries for in-person dates, all of them asking for unsafe services, lowered rates, and a few that are obvious trafficking scams."
Adult performers have also seen a sudden drop in work since the mandatory shutdown implemented on March 15th. "Since the shutdown, I have lost out on close to 20 shoots, which is a pretty good chunk of change!" said Damon Dice, a contract performer for Bellesa Films. Dice has had to turn to OnlyFans to support his loss of income. "Luckily, in the 6 years that I've been in the adult industry, I have shot a lot of content and have thousands of behind the scenes pictures and videos I'm able to upload and sell," said Dice. Adult performer Karla Kush is in a similar situation, going from filming about 10 times a month to relying primarily on OnlyFans. "All production in the industry has been put on an indefinite hold, so I have no idea when I'll get back to making money and gaining exposure from working and performing in actual productions," said Kush. "Also talent has pretty much completely stopped shooting content at home together as well, so everyone's content variety and opportunities for cross promotions are extremely limited." Luckily for Kush, OnlyFans has been a lifeline: "Oddly enough, during this time I've had a surge in my OnlyFans subscribers as well as fans wanting to buy content and items directly from me. I'm making more now than ever before in regards to OnlyFans which is wild as I'm a relatively well known talent and I've had an OnlyFans page since they first launched over 3 years ago."
Switching to virtual sex work can be difficult
While some adult performers with established fan bases, like Kush, are seeing a surge in online revenue, most in-person workers find it difficult to transition to offering virtual services. Not only does online sex work require an almost entirely different skillset, but it can be very precarious on a post- SESTA/FOSTA internet, where accounts can be deleted out of nowhere. Additionally, not everyone is willing to show their face online, or is able to produce content from home. "I tried at first to put energy into virtual dates, making clips, or selling photosets, but my apartment is too small/crowded and my mental and physical health are just not up for the effort and investment it takes to transition to virtual in any tangible way," said Lorde.
Additionally, the recent influx of people — both in-person sex workers and recently unemployed "civilians" new to sex work — into the already competitive field is making it difficult for folks who don't already have a large following to profit. Olive, an artist, sex educator, and erotic laborer, is struggling to keep her clients. "Many folx who find themselves stuck at home with no income are turning to camming and OnlyFans because they find it convenient and an 'easy' way to make money," said Olive. "Clients are spending less money online when there are new folx who are performing for a lesser price. I find myself at a crossroads with lowering my price and value to receive money or waiting for users to pay what I am worth for my time and content." Even though more people may be consuming erotic content online, less are willing to pay for it now that they have less expendable income.
Most COVID-19 related financial support is inaccessible to sex workers
For many self-employed sex workers, not working means not getting paid. And for many, catching COVID-19 not only means no work, but no sick pay. Many government emergency financial support programs require proof that employment has been lost or reduced as a result of COVID-19. But because sex work is criminalized in most places, it's not possible to provide the necessary proof, meaning sex workers can't receive emergency funding, rent/mortgage relief, utility payment abatements, or unemployment checks. In fact, the U.S. COVID-19 Disaster Relief for small businesses explicitly excludes sex workers or sex-related businesses from receiving relief.
Lorde, who did not qualify for the U.S. stimulus check, unemployment insurance, or pandemic unemployment insurance, has had to turn to other sources of income. "I started pouring myself into outreach work and artwork, and (surprisingly to me) my artwork has been supporting me well enough to get meds/food/keep up with necessities." said Lorde "I've had to skip my phone bill or a grocery trip or ration out my medicine here and there — but currently am caught back up. I still get a phone or texting client here or there, at maybe a tenth or less of usual rates. I know so many folx who are at incredibly high risk right now just trying to survive."
Many sex workers have had to turn to mutual aid funds organized by fellow sex workers in order to make ends meet. Sex Workers Outreach Project (SWOP) Brooklyn, which Lorde works with, has been providing community resources including emergent need stipends, street outreach initiatives, and virtual support group meetings. "If the government could just treat sex workers the same as they treat independent contractors and if they could treat all independent contractors the same way they treat any other workers in this country, we'd all be ok," said Kush. "It's this hierarchy of classes and workers. The government and the people of this nation (and the world) need to view sex workers, sanitation workers, grocery baggers, service industry workers, and everyone else as the same as the people with more 'respectable' jobs. We are all necessary to keep the populace safe, healthy and happy."
How to support sex workers during the pandemic
When asked how clients can support sex workers during the pandemic, the answer was unanimous: pay for your porn. "Purchasing content directly from talent is the best way by far to support us now and always," said Kush. "Adult performers do not make royalties from the production companies, something most non-industry people do not know, so for our long-term income we rely on our best, most loyal fans to continue to consume our content and make sure the funds come directly to us." In-person sex workers like Ashley F. also ask that clients are conscious about who they buy content from. "If you're paying for OnlyFans content, look for out of work strippers, escorts, and whores to support instead of your friend who decided to pick it up as a fun side hustle while they're at home," said Ashley F. "Buy porn from sex workers when possible, tip people releasing free content, and take the free time that many have to learn about sex work decriminalization and why it is important."
There are also plenty of ways to get informed and active in policy involving sex work. "Urge lawmakers to decriminalize sex trades, repeal SESTA/FOSTA, and oppose the Earn It Act," said Lorde. "Donate to our organizations as you are able — we serve many intersections of communities in need, folx who were already turning to support systems outside of institutional failure before the pandemic began."
Some organizations to follow and donate to include:
Lysistrata Mutual Care Collective & Fund
Stay in the loop, bb
Our top stories delivered to your inbox weekly