Culture
The eternal policing of Black women's pussies: Cardi B's 'controversial' WAP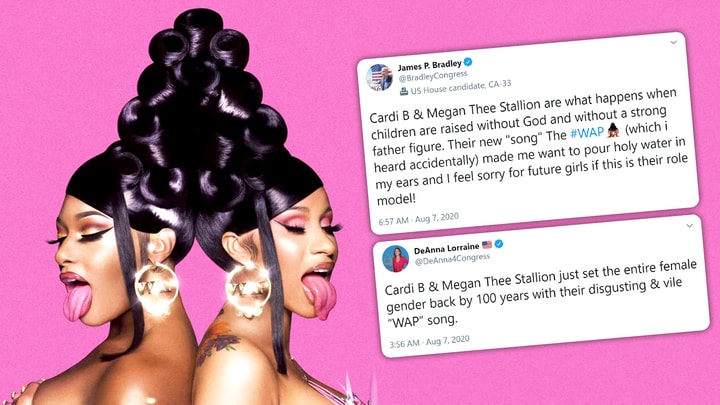 If you have yet to see and hear WAP, the lead single off of Cardi B's second studio album, I suggest you hop to that real quick. Note: the acronym, which I know slides off the tongue quite nicely, stands for Wet Ass Pussy, but the official, more palatable version is "Wet and Gushy." If that alone is not enough to make you wanna devote your life to advocating on behalf of a wet pussy's right to be heard, I don't know what is. Even if you hadn't already heard the song, chances are you'd heard about the endless controversy surrounding what many are calling pure filth (in a negative way, much like the 1950s fundamentalist Christians who called Rock 'n Roll 'the Devil's music'). Personally, my favorite part is Cardi's nipple-less leopard print body suit—downright holy as far as I'm concerned.
I don't think it's necessary to be a Cardi fan to appreciate WAP for what it is. Gabriella Paiella, writing for GQ, aptly calls it "a gleefully filthy sonic and visual ode to their genitalia." Indeed the vid's got it all: big boobs, snakes and tigers, and an all-star, all-woman cast—Cardi B and Megan Thee Stallion being the lead ladies. Supporting rappers include Normani, Rosalía and Rubi Rose. Plus, there's an appearance by Kylie Jenner. The song is bold AF in every way, not least 'cause it both samples and subverts Frank Ski's 1993 "Whores In This House." Cardi and Megan's explicit lyrics have been applauded by some critics for being unapologetic and "unruffled by respectability politics and slut-shaming," and hailed as a "sex-positive triumph."
But as is always the case when women (particularly women of colour, and especially Black women) demonstrate raw, unyielding sexual power, 'controversy' is the word of the day. Sadly, the policing of (Black) women's sexuality is far from new.
WTF is so controversial about WAP?
WAP features a bunch of sexy ass Black women celebrating their luscious and lustful bravado, and yet, there are disgusted critics out there, many of them politically conservative white men, you know, the same kind that often espouse anti-choice views regarding women's bodies. What else is new?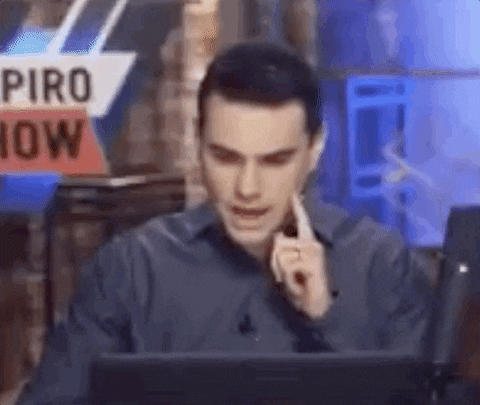 Lena Felton for The Lily sums up some of these reactions. Conservative political commentator Ben Shapiro, has called it "really, really, really vulgar," writing, "… my only real concern is that the women involved – who apparently require a 'bucket and a mop' — get the medical care they require. My doctor wife's differential diagnosis: bacterial vaginosis, yeast infection, or trichomonis [sic]." A lot of people were unimpressed by this reaction. Then, there's Republican congressional candidate James P. Bradley, who claimed "Cardi B & Megan Thee Stallion are what happens when children are raised without God and without a strong father figure. Their new 'song' The #WAP (which i heard accidentally) made me want to pour holy water in my ears and I feel sorry for future girls if this is their role model!" And Republican hopeful DeAnna Lorraine weighed in too, claiming "Cardi B & Megan Thee Stallion just set the entire female gender back by 100 years with their disgusting & vile 'WAP' song." These are some colourful and highly personal reactions, are they not?
Then you have rap artist CeeLo Green, who said, "I get it, the independent woman and being in control, the divine femininity and sexual expression. I get it all." But, he asks, "it comes at what cost?" In dealing with the backlash for his reaction (many have reminded him he was accused of sexual assault), CeeLo apologized: "I acknowledge them all as powerful, beautiful and influential women…and professionals," he said. Ahem.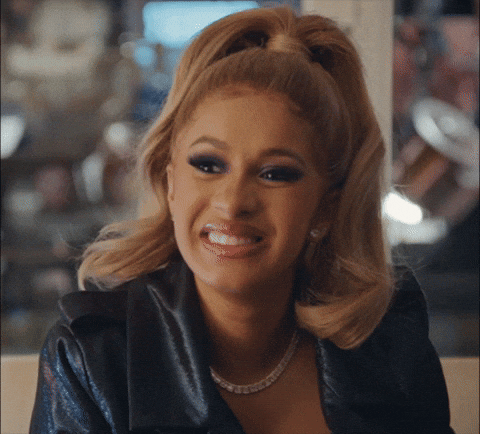 It ain't a controversy, it's a double standard
The double standard of hyper sexualizing women while simultaneously criticizing their sexual empowerment is ancient, and all-too-familiar. Female rappers know this vibe well. Zalika U. Ibaorimi, an African diasporic studies scholar in Texas points out that artists like Lil' Kim and Salt-N-Peppa were heavily criticized for their sexually explicit lyrics back in the 90s and early 2000s. "All the criticisms are honestly primarily rooted in misogynoir," she says, highlighting the interplay between race and gender biases which disproportionately affect Black women. When, for so long, male rappers like Snoop Dogg have cast themselves as "pimps," says Ibaorimi, portraying Black women as 'hoes,' "It's interesting to see hip-hop go through this transition where we're rejecting these patriarchal figures. We're letting the 'ho' speak."
Seems most people hating on WAP are choosing to ignore the ton of songs by men that are just as filthy (if not more so). Yet they never see the same kinds of critiques. Maybe 'cause men were never supposed to be 'ladies'? To make a point, Megan Thee Stallion herself tweeted the perfect comparison, Three 6 Mafia's "Slob On My Knob."
Cardi B has always been open and honest about how she worked as a stripper for several years before making it big, and as far as I can tell, you can love her or leave her, but you gotta admit she continues to keep it real, refusing to dial down her fire. Girl's got nothing to hide, and that's the truth.
#HowtoGetAwayWithWAP
Cardi B has reacted to all the anti-hype with confidence: "I never expected that, you know, conservatives and Republicans were going to be talking about the song," she said. "I didn't think the song was as vulgar as they said it was, you know? I'm such a freak that I didn't think it would be a big deal. I didn't think people would think it was so out of this world." She's also made it clear that the criticism doesn't bother her, and, besides, all it's doing is giving the song even more attention. To say WAP is successful would be a wild understatement.
Released August 7th, the video got more than 26 million views in its first 24 hours on YouTube—the biggest debut for an all-female collaboration on YouTube, ever. In its first 6 days, it drew 93 million US streams, the most for any track in its first week, and on August 11th, it became the first female rap collab to top Spotify Global. Not too shabby.
My personal fave WAP reaction belongs to Oscar-winning actress Viola Davis, who reacted to a hilariously edited pic of her face planted on Kylie Jenner's body with hella humour and positivity, reposting the image and asking "Who did this?" followed by a crying emoji and a heart-eyed emoji. She then followed up with a post that included the hashtag #HowtoGetAwayWithWAP, promptly earning a starstruck stamp of approval from Cardi B.
Bottom line: to me, feminism is just a fancy word for being pro-choice in all things to do with self-determination of the body, heart, and ways of representing oneself—without a bunch of inbuilt sexist and racist biases taking up space. It's more important than ever right now to be highly critical of those who criticize without a critical mind.
One love.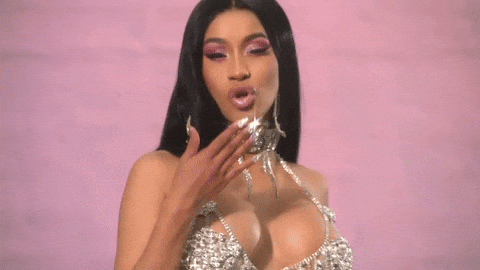 Stay in the loop, bb
Our top stories delivered to your inbox weekly