Wild Sex in the Bathroom
The initial teasing is adorable, but what comes next is indescribable in just how hot it is. Markus lifts Aidra onto the counter and starts going down on her before hoisting her in the air and fucking her with so much passion… you're basically left wondering where this video has been your whole life. A low-key highlight in a scene that is filled with great sex is a short moment at 9:45 when Markus is going down on her from behind while masturbating (it's the little things in life).

Some great news: Starting today, Screwbox is launching is a 2 Day Free Trial. Check out their live streaming event on October 28th as they shoot their Halloween Special!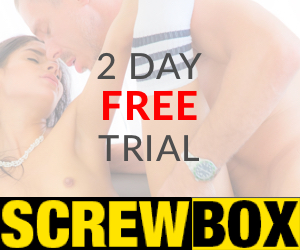 Want to be part of the Community?
Thank you for reporting a broken link!
Thank you for reporting this video!