Out in the Wilderness
In this Naked & Afraid TV spoof, Michael and Cherie make us laugh before they make us come. My boyfriend is really good at one of those things... for the other I use Bellesa. Lols aside, Michael looks amazing as usual, and watching him unleash his animal side in the wild setting really does it for me. Click play and see what it does for you. Cheers, bb.

Screwbox has a 2 Day Free Trial Promo going on right now. Click this link to hop on over to their site and check out some of their other great scenes.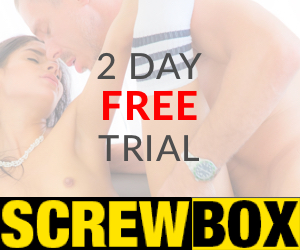 Want to be part of the Community?
Thank you for reporting a broken link!
Thank you for reporting this video!