Pure Passion (Bruce + Lola)
Bruce and Lola are on fuego in this beautifully shot scene (@NubilesFilms). Porn is shot to look good. Nubiles makes videos that look like they feel good. Between Bruce going down on Lola, the way he works on her from the bottom, and then towards the end of the video from behind... mmMmMmMmm. We're always wondering "is it the size of the boat or the motion of the ocean?"- find yourself a man like B this v-day and you won't have to choose.

NubileFilms get 50% off your Nubile's Membership this V-Day!!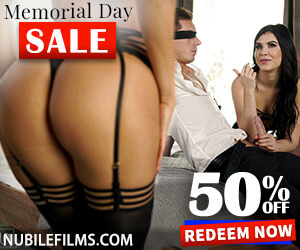 Want to be part of the Community?
Thank you for reporting a broken link!
Thank you for reporting this video!