To Those Who Wait
We love seeing a woman indulge in her feminine essence and power, like Vinna Reid does in today's vid. She's leading the show here and Lutro is all for it. With a whip in hand and legs spread open, Vinna teasingly rubs her clit with the whip handle. And all Lutro can do is watch. It's obvious he's dying to touch Vinna, and even makes several attempts to get near her, but she stops him from coming any closer by putting her heel on his chest à la Wolf of Wall Street. She's controlling the show and the sex begins when she says so. And we can assure you, it's worth the wait. Lutro fucks her with all the passion, excitement and gratitude you'd expect from a man who had to, in fact, wait for it. Enjoy bb!

Lets Doe It brings this great scene to the Bellesa video library from The White Boxxx , a channel filled with videos just like this one. Check 'em out!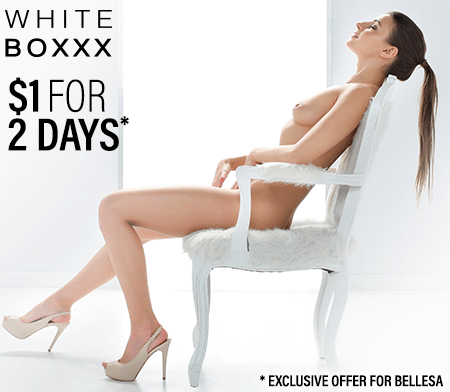 Want to be part of the Community?
Thank you for reporting a broken link!
Thank you for reporting this video!