Intensify All My Senses
Adam Black and Sybil shine as they put their xChimera invite to good use. The scene begins with Sybil blindfolding Adam. You can tell he's digging the sudden deprivation, as the intensity of his other senses increases. With only his hands guiding him, he's forced to move more slowly, sensually, taking in every motion and every sensation. Eventually the blindfold comes off, but the sensual goodness doesn't stop. Sybil and Adam are one very welcomed duo within the secret society.

Lets Doe It presents the Bellesa favorite, xChimera. There are a ton of awesome xChimera videos on Bellesa, but dozens upon dozens more at the source. Check it out!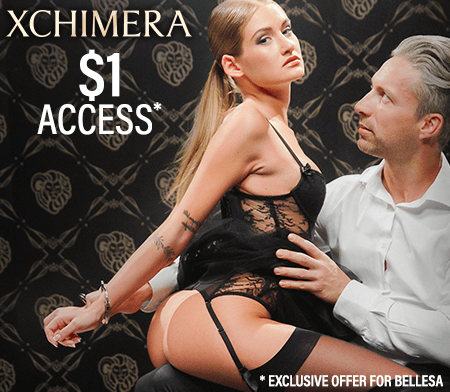 Want to be part of the Community?
Thank you for reporting a broken link!
Thank you for reporting this video!