Shared Fantasy Comes True
Ania Kinski and her husband Sasha are hosting their friend Alba De Silva at their place. The scene opens with a dream sequence where Alba and Ania are fantasizing about the same thing: having a threesome with Sasha. The next day, Ania discovers Alba touching herself in the living room and it doesn't take long for them to make this shared fantasy come true. Sasha, Ania and Alba truly make the most of the time they have together – like at 11:49 when Ania and Alba are using a toy on each other while Sasha touches and rubs them. A nice reminder that sometimes dreams can come true.

This amazing threesome scene comes from CoupleFantasies, where you'll find top quality content made by and for couples, but enjoyed by all.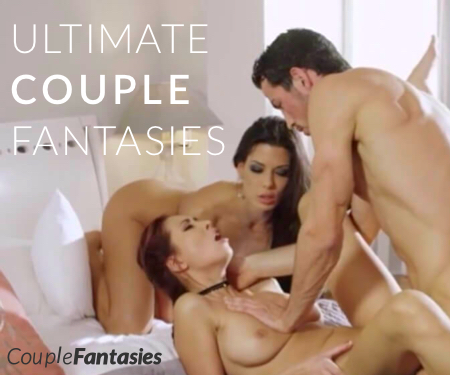 Want to be part of the Community?
Thank you for reporting a broken link!
Thank you for reporting this video!