Taking Turns
Instead of one person adopting the dominating role, both Lutro and Tiffany Tatum take turns being in control during their secret sex society meetup. Lutro goes first. As Tiffany's hands are tied behind her head, he begins to tease her - gently grazing her skin with his fingertips, and eventually rubbing her clit until she cums. He then undoes her handcuffs and graciously (and very willingly) gives up the power to her. And with the ease in which she directs him, we'd say she takes her spot on the throne quite well.

xChimera is a series that can be found only on Lets Doe It. If you want to see more lucky women score invitations to the secret club, click here.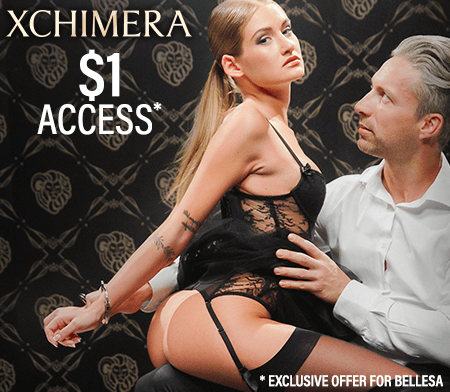 Want to be part of the Community?
Thank you for reporting a broken link!
Thank you for reporting this video!