Let Me Warm You Up
Max Dior and Lexi Layo get super cozy in this steamy Nubile Films scene. While playing outside in the snow, Max leads Lexi inside, where things get real hot real fast. Winter coats and hats fly off, and a mere 2 minutes in, Max begins eating out and fingering Lexi until she has a truly jaw dropping orgasm. This scene does an excellent job getting hot and heavy, while still maintaining a very romantic vibe. Word to the wise: make sure you watch until the end.

NubileFilms are porn geniuses, creating exceptional content like this weekly. Click here to check them out!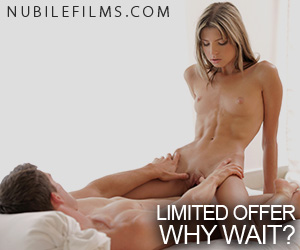 Want to be part of the Community?
Thank you for reporting a broken link!
Thank you for reporting this video!