Full Body Feels
This Nubile scene is a jaw dropper to be sure. The lighting and setting are perfect and the build-up is incredible. But what really steals the show here is how genuine it all feels. At 10:42, Chrissy has such a powerful, full-body orgasm, that both her and Michael feel its intensity. They are both so turned on by what happened, they share a look with each other that'll make you melt. Enjoy bbs!

NubileFilms are porn geniuses, creating exceptional content like this weekly. Click here to check them out!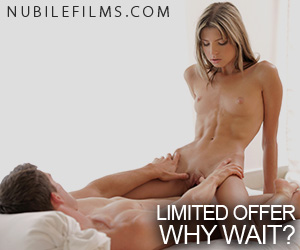 Want to be part of the Community?
Thank you for reporting a broken link!
Thank you for reporting this video!