Genuine Attraction - Homemade
The Hot Guys Fuck studio are mostly known for one thing: creating tantalizing porn vids of hot guys fucking… but, they're also pretty much masters at capturing the genuine homemade pleasure. In this scene, Sean Lee and Vanessa Ortiz are very obviously vibe-ing each other hard. They seem to lose all sense of the fact that they're even in front of a camera or filming an amateur porn video – which gives the already very real feel an even more authentic touch. Enjoy bbs!

HotGuysFuck is a studio that regularly features the hottest men in porn. Many studios don't even have this as a consideration, so major kudos to Hot Guys Fuck for bringing us ladies some certified studs. Check out more of their content here.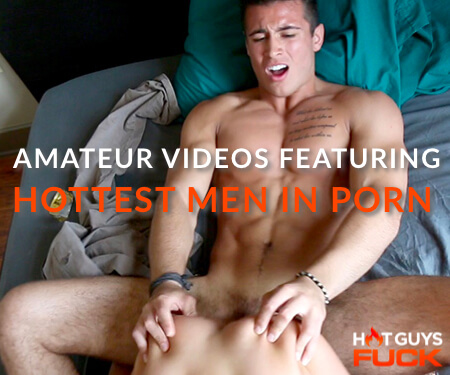 Want to be part of the Community?
Thank you for reporting a broken link!
Thank you for reporting this video!