Culture
7 kinks and fetishes that are more popular than you think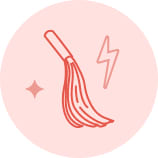 No matter how comfortable you are with a new partner, talking about kinks/fetishes can feel like a big step. But the truth is, they're way more common than you might think — and if you feel sure that you have a totally weird kink or quirk, you're almost certainly not alone. Most fetishes are way more common than you would imagine, so there's really nothing to be embarrassed about.
There are so many popular fetishes out there. That's because not only are fetishes totally normal, but many of us actually have more than one. According to one survey by Ann Summers, the sex toy retailer, it's not uncommon to have more than one kink or fetish. In fact, while more than a quarter of people said they had more than one, 17 percent of people said that they had three or four. So just because somebody's into BDSM or has a hair fetish, doesn't mean that's their only one. That means if you're feeling self-conscious about your own proclivities, it's time to relax — we've all been there. The more you start talking about and exploring your kinks and fetishes, whether with a partner or a community or even at a sex shop, the more normal you'll realize they are.
And if you don't think of yourself as a fetish person, it may be that you just have found yours yet. If you're interested in playing around, knowing the most common fetishes is a good place to start. Though there's no international fetish database, you can glean a pretty good idea of the most popular options by seeing what comes up in surveys the most frequently. Once you get a sense of those, you can decide what appeals the most and start experimenting.
Here are the kinks/fetishes that tend to come up the most — because you never know until you try.
1. BDSM
Call it that 50 Shades of Grey effect, call it human nature, but again and again, BDSM tops the list of fetishes. In fact, in that same survey from Ann Summers a whopping 74 percent of people said they were into it. Try subbing, try domming — who knows? You may love both.
2. Foot fetishes
Foot fetishes are another quirk that repeatedly comes at the top of fetish lists. Seriously — having a thing for feet is way more common than you think. This isn't to be confused with a shoe fetish, which is also very popular, though they two can certainly overlap. Apparently, foot fetishes are so popular because of the way our brains are sometimes wired, although Freud thought it was all to do with the fact that feet look like penises. Which makes me wonder — what the hell did Freud's penis look like?
3. Costumes and role play
A classic and popular fetish is dressing up and role-playing. In fact, one survey found that this was a fetish that ranked high on the desirability scale and low on the taboo scale, which means it's an ideal way to ease yourself into trying fetishes. A lot of people are open to it and it's nothing to feel weird about bringing up. From the classic maid's uniform to something more daring, there are plenty of costumes to try.
4. Voyeurism and exhibitionism
There's a reason that "dogging" is so popular in Britain. Some people like to watch others have sex — and some people like to be watched. And of course, some people like both. This fetish can manifest in more vanilla or kinkier ways. It might be that you just watch your partner masturbate or vice versa, maybe you experiment with sex in public places, or maybe group sex helps scratch that itch. You can start with more vanilla versions and work your way up to find where your boundary is.
5. Rubber, latex, and leather
For some people, it's all about the texture. According to the sex toy retailer Lovehoney, "rubberists" and other texture fetishisms are very popular. It has a BDSM twist, with some people finding that the material itself has a bondage-like quality, although apparently for some it's the smell that turns them on.
6. Crossdressing
Gender play is another exciting option — and one that you can experiment with to find different limits. Cross-dressing continues to be a popular fetish and can be a great way to experiment with slightly kinkier sex because it can be as simple as switching clothes.
7. Spanking
Though some might put spanking in the BDSM realm, it actually seems to be so popular in its own right that it deserves its own category. That may be because, for a lot of people, spanking provides a slightly more vanilla option — or an intro to BDSM. It can also be combined with many other fetishes, while for some just a good spanking is enough.
There is no limit to what can be fetishized, but some fetishes are definitely more popular than others. Start experimenting with the more common ones and see what excites you — you never know where it might lead.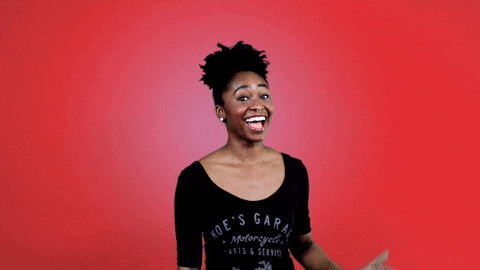 Cover image source: Kinkerbell Art
Stay in the loop, bb
Our top stories delivered to your inbox weekly